Melanie Road killer confesses to 1984 stabbing after chance DNA match revives cold case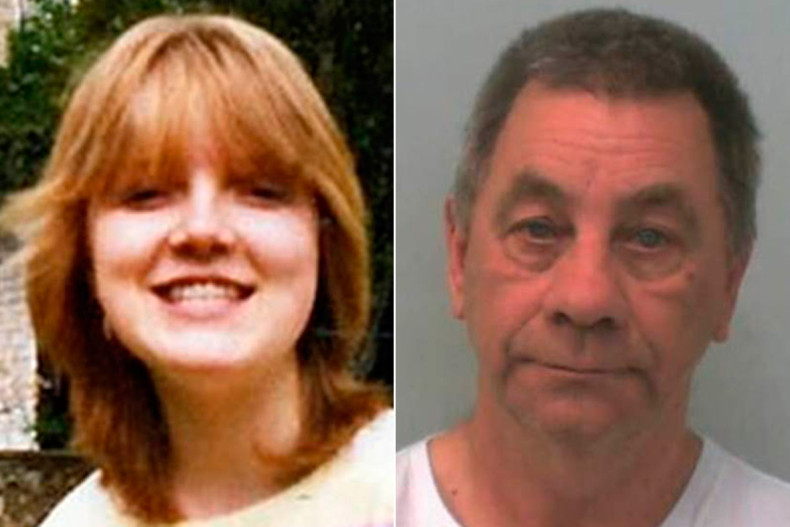 A 64-year-old man has admitted to murdering Bath teenager Melanie Road almost 32 years after her death. Christopher Hampton, a father-of-three and painter and decorator, was arrested last year after a familial DNA match was found when his daughter was cautioned for criminal damage.
A sample was then taken from Hampton, of Fishponds, Bristol, and matched with DNA left on Melanie's body and clothing following the attack. He initially denied murder, but then admitted to the killing at Bristol Crown Court on Monday (9 May 2016).
At the hearing, Judge Andrew Popplewell said Hampton committed a "sexually motivated and brutal attack" on Melanie, resulting in her family being forced to suffer the agony of losing her in horrific circumstances for the past 32 years. He said this agony was compounded by the fact the killer had not been found.
The judge said: "You lived your family life for all those years knowing the extreme misery you must have inflicted on your victim's family, but you were too callous and cowardly to put an end to their heartache."
Melanie, who was 17, was stabbed to death following a night out with friends in Bath on 8 June 1984. Her body was found in St Stephen's Court, Lansdown by a milkman and his son the following morning.
Sentencing Hampton to serve a minimum of 22 years in prison, the judge added: "She was repeatedly stabbed – 26 times in all – with a sharp-edged knife, causing four-inch wounds. Eight of the wounds were to her breasts.
"You first stabbed her while she was on her feet on the street on her way home, before chasing her some 30 metres round the corner to the cul-de-sac where she died."
Following the murder, Hampton appeared to live a typical family life just a few miles from Bath. He married his second wife following the attack and had another child. Police have had a DNA profile of Melanie's suspected killer since 1995. In 2015, the police re-ran their database to look for a match and received a positive familial hit with Hampton's daughter after she was cautioned for criminal damage.
DCI Julie MacKay, who has been working on the case since the 25th anniversary of Melanie's murder in 2009, said: "Although Hampton has now admitted to murdering Melanie, he has spent more than 30 years living a lie, able to conceal his dark secret from all those around him."
Melanie's mother, Jean Road, 81, said when she first saw Hampton in court she thought he was "a monster". She added: "I then realised his wife and daughter were sitting behind me – both with blonde hair like Melanie. It hurts beyond repair – how can he do that to somebody and then live with people and with them not knowing?"