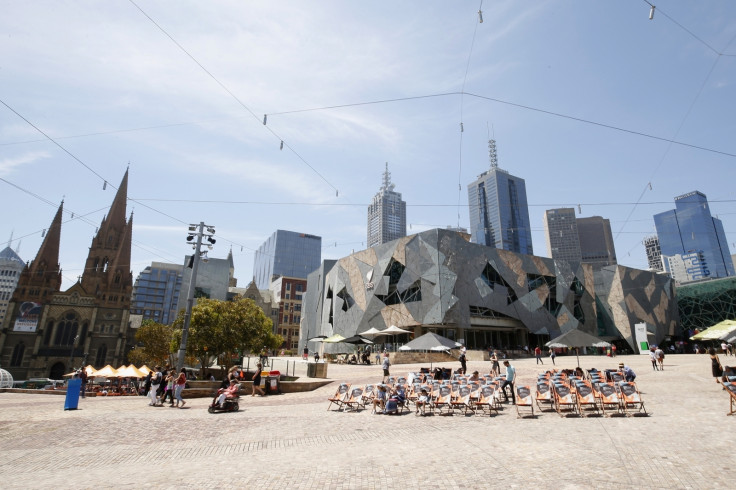 Two men due to stand trial accused of plotting a Christmas Day terror attack in Melbourne allegedly got their inspiration from an al-Qaeda magazine.
Ahmed Mohamed, 24, and Abdullah Chaarani, 26, pleaded not guilty to allegations they plotted an attack along with co-accused Hamza Abbas, 22, and his brother Ibrahim Abbas, 23, when they appeared at Melbourne Magistrates Court.
The court is still deciding on whether the younger Abbas brother will stand trail after his lawyers argued there is not enough evidence against him to prosecute. A court order prevents details surrounding the charges involving the other Abbas brother from being reported.
During the court proceedings, CCTV footage was played showing Mohamed and Hamza Abbas purchasing hydrogen peroxide, which could be used to make an explosive device, from a chemist on 2 December 2016.
During raids at the homes of Mohamed and Chaarani, police also recovered 800 sparklers, 875 match heads and a bottle of acetone, which were believed to be believed to be components of a bomb, reported the Herald Sun.
The men are also accused of purchasing machetes in the days prior to the when the alleged attack was due to take place.
Both Mohamed and Chaarani were also found to have copies of the infamous magazine Inspire on their phones and were using it to follow instructions on how to make a pipe bomb, according to prosecutor Patrick Doyle.
The online magazine Inspire, released by al-Qaeda in the Arabian Peninsula (AQAP), known for articles with titles such as "How to build a bomb in your Mom's kitchen", has previously been linked to the Boston marathon bombing.
The magazine also published a "hit list" of people which they "wanted dead or alive for crimes against Islam" which included Charlie Hebdo editor Charlie Hebdo editor Stephane Charbonnier before he was murdered in the January 2015 terror attack.
All four men are also suspected to have met up at Federation Square, believed to be one of the scenes of the potential attack, on 20 December, with Ibrahim Abbas allegedly seen making a "stabbing motion" while the four suspects talked.
Barrister Julian McMahon said there is not enough evidenced commit Hamza Abbas to stand trial after arguing he has been "brought into the fold" because of his association with the other suspects.
McMahon told the court: "The facts are simply that he attended Chemist Warehouse where somebody bought some hydrogen peroxide... and secondly that he attended Federation Square.
"Where's the evidence that he's entered the agreement in order to plan to do a terrorist act?"
Elsewhere, magistrate Peter Mealy condemned supporters of the four suspects who turned up for proceedings but refused to stand when he entered the court.
Mealy told the group of several woman and one man that standing up was "a sign of respect for the law and justice" in Australia.
He added: "There are some here today in this court who chose not to adhere to that simple custom, and I'm told there were some here yesterday who decided that that was not an appropriate custom to respect or to adhere to.
"It is said that the simple act of failing to stand demonstrates views held that are not consistent with the general views with respect in the community."
The committal hearing at the court continues.