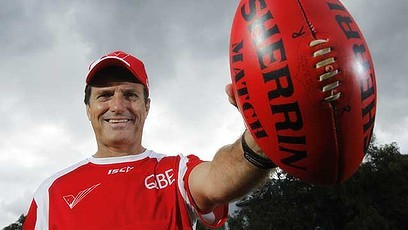 The Melbourne Demons have yet to find a permanent replacement for Mark Neeld, but coaching genius Paul Roos is starting to look a real possibility, a reliable league source disclosed on Saturday 22 June.
There's no doubt Roos - the coach who led the Sydney Swans to their first premiership title in 72 seasons in 2005 - is the top target for the Demons. But Roos has not coached a single game since quitting in 2010.
Roos, who will turn 50 on 27 June, has already rejected several coaching offers, including one from Carlton President Stephen Kernahan in 2012.
Still, the Demons are optimistic they can come up with a great deal for Roos.
"Maybe we can convince him over time it's a challenge that's going to envigorate him," CEO Peter Jackson told AFL.com on Saturday. "He has to want to coach. No amount of money is going to make him want to coach, he has to want to do it for the right reasons."
If the Demons fail to land Roos, they may still get a steady one from a pool of coaches such as Alastair Clarkson, John Worsfold, Mark Williams and Neil Craig.