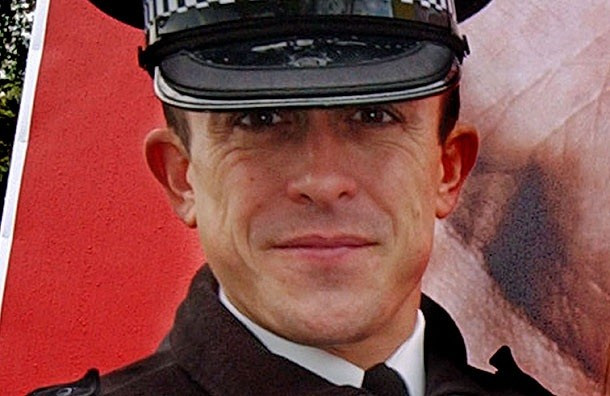 A man who killed his wife and one of his daughters, leaving two more critically injured, had recently lost his job as a police inspector before the incident.
Tobias Day, 37, is alleged to have stabbed his wife Samantha, 38, and his three children, Kimberly, 15, Adam, 13, and Genevieve, seven, who died from her injuries, before taking his own life.
Police were called to the house at around 4:23pm in Melton Mowbray, Leicestershire, after the eldest daughter Kimberly manage to escape to raise the alarm by running into nearby Swallowdale primary school.
Police forced their way into the house on Robin Crescent and found the bodies of the bodies of Samantha and Tobias Day and their youngest daughter Genevieve.
The other two children involved in the incident are being treated for life-threatening injuries at Queen's Medical Centre in Nottingham. It is not known what prompted the attack by Mr Day.
Mr Day was recently dismissed from the Leicestershire force following a misconduct hearing "for misuse of police systems and matters concerning honesty and integrity," said Leicestershire Constabulary in a statement.
His replacement, Inspector Kev Morris, recently wrote on the force's website: "I intend to build on the good work that my predecessor Inspector Toby Day has achieved during his tenure at Beaumont Leys local policing unit."
Detective Chief Superintendent Andy Hough, who is leading the investigation on Leicestershire's behalf said: "Firstly I would like to offer condolences to the families and friends of those involved at this difficult time.
"Detectives from the East Midlands Special Operations Unit Major Crime team, including officers from Nottinghamshire and Derbyshire, are continuing to investigate the circumstances that led to these tragic deaths. I would ask anyone who spoke to Mr Day yesterday who hasn't yet spoken with police to contact us.
"I would like to thank the community for their support last night. Detectives will be in the area again today talking to residents and we will aim to do this with the least disruption."
Police have also said they are not looking for anyone else in connection with the incident.