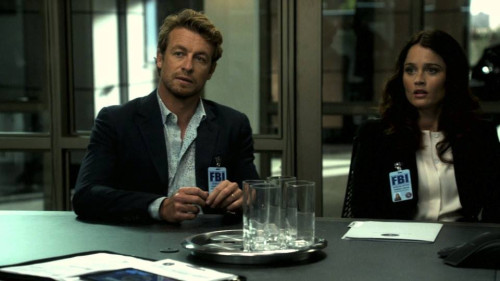 The 13th episode of The Mentalist season 6 is titled 'Black Helicopters' but fans of the series will have to wait to find out what the intriguing title entails. The show has gone on a break yet again (after a mid season hiatus over dec. 2013 to Jan).
Regarding the return date of the series, IMDB inferred that "it could be on March 9 in time for the return date of The Good Wife, the show that usually follows "The Mentalist" in the network's lineup," reported KpopStarz.
"They usually have those two shows' schedules stay in tandem," the website added.
However, it could be a long wait for fans who are expecting the episode's spoilers. "CBS doesn't usually release new promos before long breaks," warned Hollywood Hills.
The last episode of the show titled The Golden Hammer has Patrick Jane (Simon Baker) embroiled in what seemed like a simple murder mystery involving a high-tech cartographer.
But the plot thickened when, after digging deeper, Jane find out that the victim might have uncovered a spy ring before his was killed. What enfold later formed the crux of the episode.
The episode also had a treat for the fans when former CBI alums Wayne Rigsby (Owain Yeoman) and Grace Van Pelt (Amanda Righetti) returned to help with the investigation.
The couple featured last on the episode My Blue Heaven after the Red John chapter ended. They were shown to have formed their own security company and started a family.
But according to a recent tweet by Yeoman himself, it looks like their work will not continue in episode 13. The couple might not feature in the upcoming episodes of season 6.
Morning LA! Beautiful day for a morning bike ride. A nice way to start the first day of my last ever Mentalist ep! X pic.twitter.com/0KYfusONTO

— Owain Yeoman (@OYeoman) January 10, 2014
"The Mentalist" season 6 episode 13 is directed by Randall Zisk who was best known for his directorial work in "The Monk" series. He also previously directed five episodes of "The Mentalist."