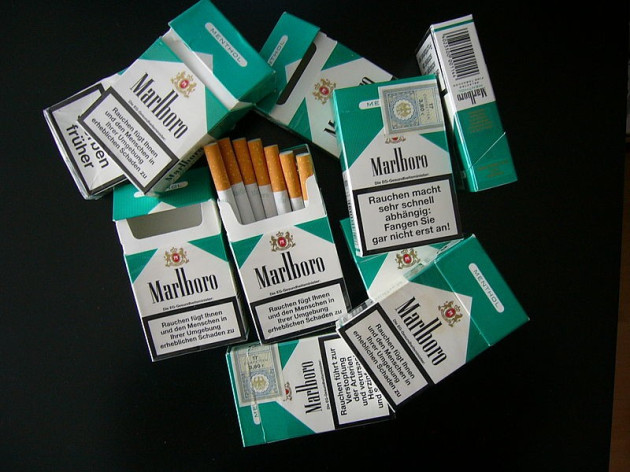 Menthol cigarettes pose greater health risks to smokers than normal kinds and are harder to quit, prompting the US Food and Drug Administration to consider greater regulation on their sale.
The FDA has issued an Advance Notice of Proposed Rulemaking to gather additional information before it reacts to evidence showing the health risks of mint-flavoured cigarettes.
Independent research on behalf of the FDA found that menthol smokers appear to be more dependent on nicotine than non-menthol smokers, and young people are more likely to start smoking menthol cigarettes.
Smoking is the leading cause of preventable death and disease in the US and 40% of all youth smokers report smoking menthol cigarettes.
The research found that while there was no difference between menthol and non-menthol cigarettes in terms of developing smoking-related disease, the effect of menthol is more addictive and so poses a greater risk in terms of health.
The researchers claim their data "suggests that menthol use is likely associated with increased smoking initiation by youth and young adults. Further, the data indicates that menthol in cigarettes is likely associated with greater addiction.
"Menthol smokers show greater signs of nicotine dependence and are less likely to successfully quit smoking.
Critical health questions
"These findings, combined with the evidence indicating that menthol's cooling and anaesthetic properties can reduce the harshness of cigarette smoke and the evidence indicating that menthol cigarettes are marketed as a smoother alternative to non-menthol cigarettes, make it likely that menthol cigarettes pose a public health risk above that seen with non-menthol cigarettes."
The FDA is now looking for additional information in regards to its options and will be available for public comment for 60 days.
Margaret Hamburg, FDA commissioner, said: "Menthol cigarettes raise critical public health questions. The FDA is committed to a science-based approach that addresses the public health issues raised by menthol cigarettes, and public input will help us make more informed decisions about how best to tackle this important issue moving forward."
If the FDA does decide to take action over menthol cigarettes, the public will be given the opportunity to weigh in on the proposal.
The FDA is now funding three studies into menthol cigarettes to look at taste perceptions, ascertain why certain ethnic and racial groups show a preference for them and compare toxins and compounds in menthol and non-menthol cigarettes.
Mitch Zeller, director of the FDA's Centre for Tobacco Products, said: "FDA's actions today on menthol reflect our commitment to explore all potential options, including the establishment of product standards. In the meantime, we will conduct new research to further inform our decision making."