Health experts have said people planning to visit Saudi Arabia for Umrah and Hajj should take extra precautions following the outbreak of the Middle East respiratory syndrome coronavirus (Mers-CoV).
Millions of people are expected to visit Mecca over the coming months, with Hajj scheduled for October and many planning to visit the Kingdom for Umrah during Ramadan, which is expected to begin on 9 July.
Most Mers-CoV cases have been reported in Saudi Arabia. Globally, 77 people have been diagnosed with the disease, resulting in 40 deaths. Most recently, a 32-year-old man from the Eastern Region of Saudi Arabia with underlying health problems died after being in a critical condition in hospital.
Dr Shuja Shafi, the deputy secretary general for the Muslim Council of Britain, said 25,000 British Muslims travel to Saudi Arabia every year to perform the Hajj pilgrimage. Up to 40,000 also travel throughout the year to perform Umrah, but "a significant number go during the month of Ramadan", he said.
Offering advice to those planning to travel to Saudi Arabia, Shafi told IBTimes UK: "Pilgrims travelling for Umrah are advised to make sure they take all precautionary measures to remain healthy. Pre-travel preparation includes ensuring their immunisation - influenza, pneumonia - is up to date, particularly important for those with pre-existing medical conditions.
"Respiratory infections are very common at mass gatherings; the vast majority of these will be a simple self-limiting common cold. Pilgrims should observe basic infection control measures (respiratory and hand hygiene) which are well embedded in Islamic teaching.
"They should avoid close contact with anyone with respiratory symptoms and seek early medical advice if they develop it themselves."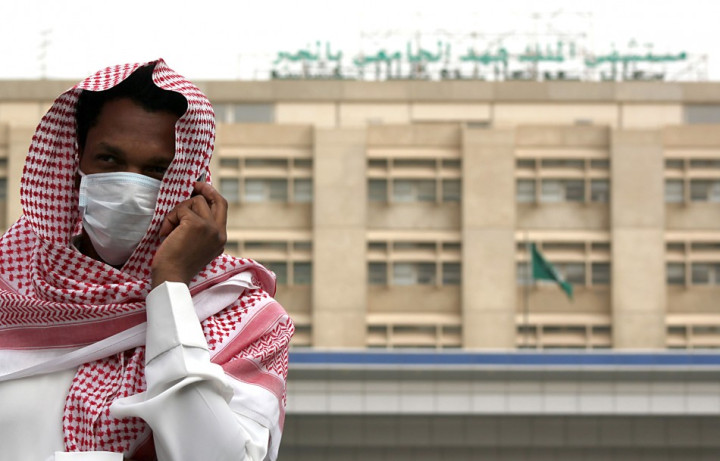 The World Health Organisation said Mers-CoV can probably be transmitted from person to person, after a patient in a hospital in France contracted the disease from another sufferer.
Speaking about the risk of infection during pilgrimage, a spokesman for WHO told IBTimes UK: "WHO does not have any travel or trade restrictions at the moment. Over the past 15 months, to March 2012 when the first cases happened, there have only been 77 cases. So that's not a lot.
"We've only seen very limited human to human transmission. We haven't seen human to human transmission in the community, only where there has been very close contact. For those reasons we're not recommending any travel or trade restrictions.
"The Saudis themselves say, if you're pregnant, a child or if you're infirm, you shouldn't do pilgrimage. They give that advice every year in any case so it is just being reiterated this year."
However, he also said WHO is prepared for an influx of cases following Ramadan and Hajj: "There could well be cases on return from the Middle East, so we are working with all countries that pilgrims might be coming from.
"[They should] be aware of the fact that they need to watch out for returnees who develop these kinds of symptoms, especially blockages of the lungs. That's the main tell tail sign."
Saudi Arabia has now imposed a 15-day limit for people visiting the Kingdom to perform Umrah. According to Gulf News, there are currently around 250,000 foreign visitors in the country and the limit has been put in place to avoid "unbearable overcrowding" in Mecca and Medina.
"They've always restricted people to manage the crowds in the past. They're now working on a two week limit so everyone can an opportunity to visit," Shafi said.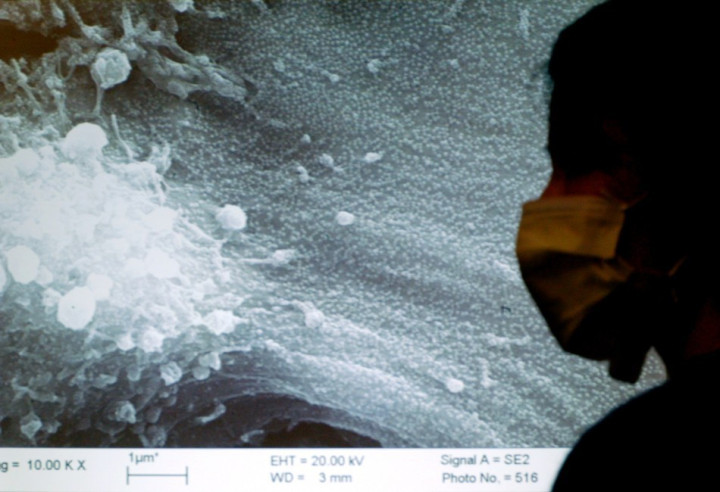 He added that while there is no travel restriction in place, people may want to postpone their visit because of the Mers-CoV outbreak.
Offering additional advice to pilgrims travelling to Saudi Arabia, Shafi said: "We will look out for any change in advice for pilgrims travelling for Umrah during the month of Ramadan and we would urge them to follow simple infection control procedures of respiratory and hand hygiene.
"Excellent facilities for early diagnosis and health care are available in the Kingdom of Saudi Arabia. The low level of influenza infections during the 2009 Hajj demonstrated the effectiveness of the public health measures and healthcare facilities.
"We would urge pilgrims to seek medical help immediately if they develop respiratory symptoms during their stay in Saudi Arabia. Similarly, returning pilgrims should seek medical advice if they are unwell or develop respiratory symptoms and inform healthcare staff that they have recently returned for Umrah /Hajj."