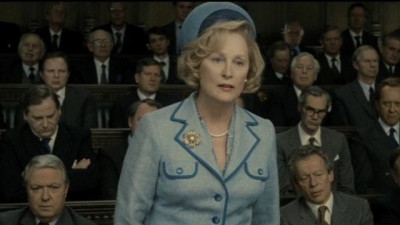 Oscar-winning actress Meryl Steep has been honoured for her commitment to the arts at the annual Kennedy Center honours in Washington DC.
The show hosted by John F Kennedy's daughter, Caroline Kennedy, also celebrated the achievements of other stars including, pop singer Neil Diamond, Broadway singer Barbara Cook famed cellist Yo-Yo Ma and jazz saxophonist Sonny Rollins.
For half of her life Meryl Streepe has either beeen branded the Greatest Film Actress of Her Generation or, now, the Greatest Living Film Actress so it isn't at all surprising that the star has now received the coverted award.
Some of Hollywood's biggest stars took to the stage on Sunday night to pay tribute to the 62-year-old Steep at the ceremony which recognises individuals for their contribution to US culture.
The acting veteran's The Deer Hunter co-star Robert De Niro joked, "My first thought was, I was amazing in Deer Hunter. Meryl, you are the very best. I love you."
Meanwhile, her The Devil Wears Prada co-star Emily Blunt fondly reminisced about working alongside the actress on the set of the film by saying: " In every scene, she's actually doing at least two jobs."
"First, her own character, who is always so complete, so natural, you forget that somewhere in there is Meryl Streep. Then the second is stabilising the other actor who is having a nervous breakdown because they're in a scene with Meryl Streep."
In her latest role, Streep portrays former British Prime Minister Margaret Thatcher in the film, 'The Iron Lady', which is due to be release in early 2012.
She will also star alongside Steve Carell in the comedy-drama 'Great Hope Springs', which is not scheduled for release until the end of 2012.
Talking to the Associated Press the star said: "Look where we are, look who's here. It's overwhelming."
Here we celebrate Meryl Streep's stellar big screen career by having a look at her career in pictures