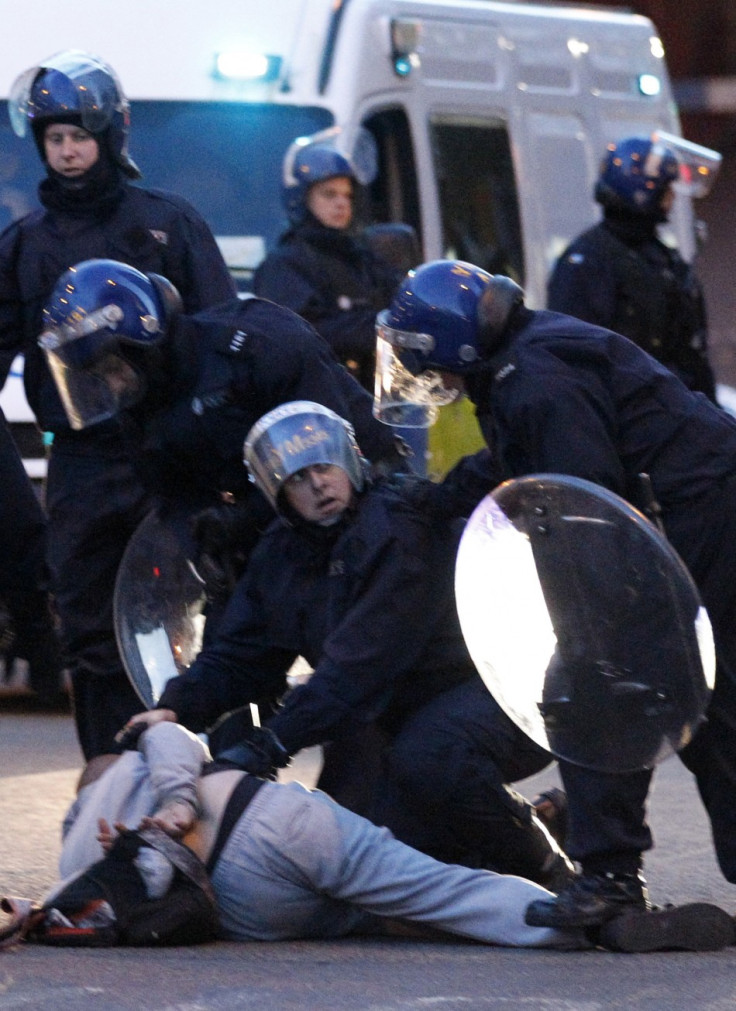 London's Metropolitan Police say they foiled riots at the Olympic site at Stratford and the Oxford Street shopping district by monitoring Blackberry Messenger services as well as Twitter, the Guardian has revealed.
The attacks on Oxford Street and the two Westfield Shopping Centres in East London were averted as detectives scoured mobile phones of people they arrested. The Guardian has reported that it gave them access to messages and the planning of riots across London and the Met Police were able to avert any disturbances.
Testifying before Parliament's home affairs select committee, acting Commissioner Tim Godwin said the police found they had powers to do so during the riots last week.
"We did consider seeking the legal authority to switch it off. The legality is questionable, very questionable," he said. He said that as well as social messaging sites being used to plan riots, they were a useful "intelligence asset" for police who were able to monitor them
"We were able to secure all those places and indeed there was no damage at any of them because of our live-time monitoring," he continued.
Police chiefs have also revealed that they contemplated temporarily shutting down Twitter during last week's riots. Assistant Commissioner Lynne Owens told MP's at times the amount of traffic on BlackBerry Messenger services and Twitter overwhelmed the resources of the Met Police.
"I contemplated seeking the authority to switch it off. The legality of that is very questionable. We did not request that it was turned off but it is something we are pursuing as part of our investigative strategy," she commented to the home affairs select committee.
Conservative MP Louise Mensch has called for sites such as Twitter to be disabled in times of national crisis because of how easy it is to both plan riots as well as alarm the public of false riots, the Telegraph reports.
"If in a major national emergency police think Twitter and FB should take an hour off? So be it. I don't have a problem with a brief temporary shutdown of social media just as I don't have a problem with a brief road or rail closure," she said.
"If short, necessary and only used in an emergency, so what. We'd all survive if Twitter shut down for a short while during major riots," the Conservative MP for Corby added.