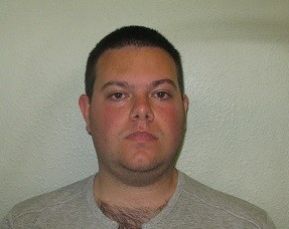 A former Metropolitan Police community support officer has been jailed for a string of child sex offences which began when he was just 12.
Billy Wheatley, 25, from Sidcup in Kent, pleaded guilty to 18 child sex offences between 2000 and 2012 and was sentenced to five and a half years at Woolwich crown court.
Wheatley, who had been serving as a Met PSCOP at Bromley police station, had almost 69,000 indecent images and videos of children on his computer.
Police also found mobile phone footage of a young girl, aged around five or six, being sexually assaulted by Wheatley.
During interview he told police who the young girl in the film was, and admitted assaulting her on two previous occasions. He also admitted assaulting the girl's older brother, aged 13 or 14 at the time.
A further nine movies of young children were found, which appeared to be taken by Wheatley wearing a secret camera.
He also admitted to two counts of assault of girls under 13 between 2009 and 2012, and indecent assault of a boy up to 13 years ago.
Police discovered Wheatley had continued to access child pornography whilst on police bail last year. He was a serving PCSO at the time of his arrest but has since resigned.
Police are now asking for any other potential victims to come forward.
Det sgt Andrew Gattase said: "As a PCSO Wheatley was in a position of trust and had a responsibility to his local community.
"Instead he abused that position to take part in despicable crimes, an urge he couldn't control even after he had been arrested and bailed.
"It is highly likely there are further victims of Wheatley who we don't know about and I would urge them to come forward and contact us.
"I am pleased the dedicated and tireless work of the Met's Paedophile Unit has put an end to the activities of Wheatley. This case also shows the Met's commitment to ensuring those who commit crime are dealt with thoroughly and rooted out from the organisation."