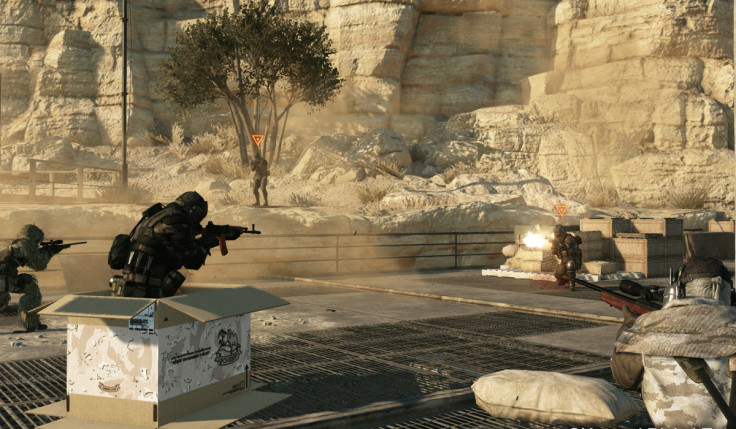 Fans of the popular Metal Gear Solid gaming franchise owning Xbox One, PS4 and PS3 consoles can now check for the eagerly awaited Metal Gear Online 3 (MGO 3) multiplayer add-on that is now live in certain parts of the world. MGO 3 is set to seed to Metal Gear Solid 5 (MGS 5) beginning 6 October.
According to a GamesRadar report, the MGO 3 add-on is currently live to gamers in Japan. This means it should not be long before the multiplayer mode of MGS 5 reaches gamers in several other geographical regions of the world. Xbox One, PS4 and PS3 users wishing to check out the multiplayer Metal Gear Online can do so via a manual download from the Xbox Live/PlayStation stores. Download file-size is said to be a bulky 950MB.
However, to download metal gear online files, metal gear servers in respective countries would need to be made live. As of now, MGO 3 files are reportedly available on the PlayStation Store in Japan. Metal gear servers in other countries are expected to go live shortly. Hence, gamers around the world can check for Metal Gear Online 3, and let us know whether the multiplayer mode is available in their geographical region.
The add-on introduces two multiplayer modes which theoretically come with better gameplay and stealth along with customised upgrades to all the teams involved. The second new mode amplifies operations through the introduction of Forward Operating bases that can be used for income/resource generation. New forward bases constructed by players require guarding against enemy invasion.