An Australian man tied up his niece for two days, took photos of her naked body and stabbed her multiple times before dumping her corpse in a sea cave.
The twisted uncle, Derek Barrett, 29, claimed he was high on crystal meth and cannabis when he committed the sexually motivated attack on Mengmei "Michelle" Leng in April 2016.
While his wife was out of town, Barrett seized the opportunity to dominate Leng, who he was sexually attracted to, later telling NSW Supreme Court: "She was a pretty girl."
He set upon her while she slept, gagging and binding her to the bed before stripping her. Over the next two days, he took 19 photos of her naked body for his own sexual gratification
In photos seized by authorities, she was described as looking "terrified" as she lay "humiliatingly exposed".
He stabbed her at least 31 times during the period – killing her.
Graduate Leng, from China, had been living with Barrett and his wife, her biological aunt, in Sydney for five years while studying and working to send money home to her family.
"This was a despicable crime of extreme brutality and great wickedness," Justice Helen Wilson said, as reported by the Australian Associated Press.
"It was a depraved and sadistic act committed by a man in a position of trust to Ms Leng, and in a place that should have been one of safety and refuge for her," she added.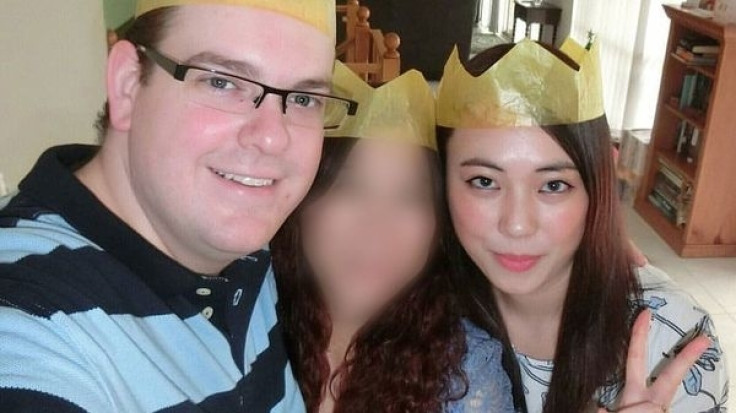 IT worker Barrett then tried to disposed of Leng's body by wrapping it in a plastic sheet and driving 100km north to the Central Coast, where he threw it into a blowhole. He then took photographs of the location.
He later attended a local police station, along with his unwitting wife, to report Leng missing. Later, he would claim he had misled police because his drug use had rendered him unable to remember the frenzied attack and subsequent evidence dump.
That account was dismissed by Judge Wilson, who sentenced Barrett to 46 years in jail with a minimum of 34 years and six months, meaning that he will be in his 60s when he is eligible for parole in 2050.
Leng's mother wept from the gallery as Barrett was sentenced. She told the court in an impact statement that she had taken loans and sold a house to help Leng establish herself as a skilled worker in Australia
"This is so that she can bring my parents and I over to live together in Australia and be reunited," she said, adding: "Now that my child is gone, my whole life is shattered."