Emmanuel Macron to revoke Harvey Weinstein's Legion d'Honneur amidst growing sexual assault scandal
The French president said that the executive movie producer's 'actions lack honour'.
Harvey Weinstein is set to lose his Legion d'Honneur after French President Emmanuel Macron announced that he has started the procedure to strip the disgraced movie producer of the civilian honour.
"I've begun the procedures to withdraw the Legion d'Honneur...because his actions lack honour,' Macron said on 15 October, speaking about the man at the centre of the Hollywood sex assault scandal.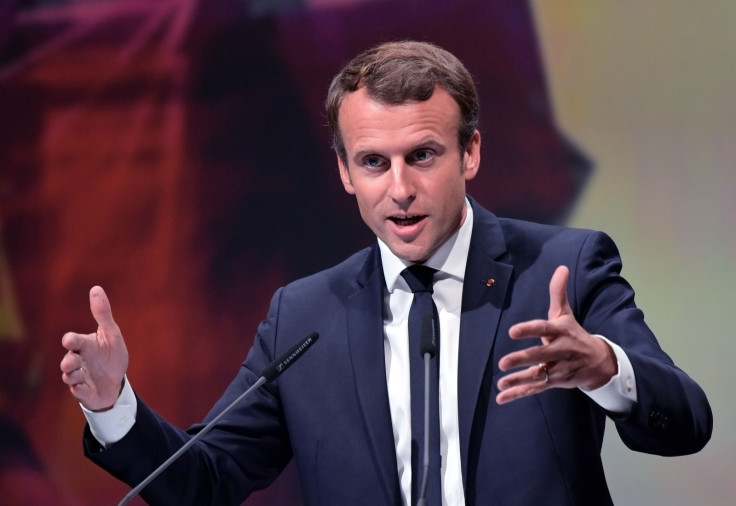 Weinstein was awarded the Legion of Honour award "Chevalier" grade back in 2012 by former French President Nicolas Sarkozy following the Oscar success of his French film The Artist.
If rescinded, the Hollywood boss will become the second American to be stripped of the honour. In 2012, cyclist Lance Armstrong was stripped of the title following an investigation into doping by the United States Anti-Doping Agency.
Macron also mentioned plans to fast-track legal procedures to investigate and prosecute sexual harassment in the hopes that more women will be willing to speak up. A number of French actresses including Lea Seydoux and Judith Godreche have come forward alleging that Weinstein sexually harassed them.
The scandal triggered a Twitter campaign in the country, with French journalist Sandra Muller urging women to speak about their stories of sexual harassment with the hashtag #balancetonporc, or "squeal on your pig". She started it off with posts in which she not only spoke about her own experiences but also named the boss who allegedly said: "You have big breasts. You're my type of woman. I'm going to make you come all night long."
Since its launch on 13 October, the hashtag has gone on to become one of the top trending topics in France, just below #TF1EMacron, the hashtag for Macron's television speech.
Back home in the US, Weinstein triggered another round of Twitter buzz on 14 October after The Academy of Motion Picture Arts and Sciences expelled him following the numerous allegations. "We do so not simply to separate ourselves from someone who does not merit the respect of his colleagues, but also to send a message that the era of willful ignorance and shameful complicity in sexually predatory behaviour and workplace harassment in our industry is over," the academy said in a statement.
"What's at issue here is a deeply troubling problem that has no place in our society. The board continues to work to establish ethical standards of conduct that all Academy members will be expected to exemplify."