Rose McGowan and her Twitter account have become synonymous with the Harvey Weinstein sexual assault scandal but on 11 October, the social media site "determined" that the actress had not conformed to their rules and decided to block her account.
The 44-year-old shared a photo of the letter she received from the company with the caption: "TWITTER HAS SUSPENDED ME. THERE ARE POWERFUL FORCES AT WORK. BE MY VOICE. #ROSEARMY."
In its notice to her, the company stated that her "account violated Twitter rules" and so it was temporarily deactivated for a period of 12 hours. The message also stated that she should "delete the tweets that violate our rules", but failed to specify which tweets in particular were against the policy.
McGowan has been actively posting comments regarding the Weinstein scandal which was revealed in an expose by the New York Times. In the report, she was named as one of the women who reached a monetary settlement with the executive producer after she accused him of sexually assaulting her back in 1997.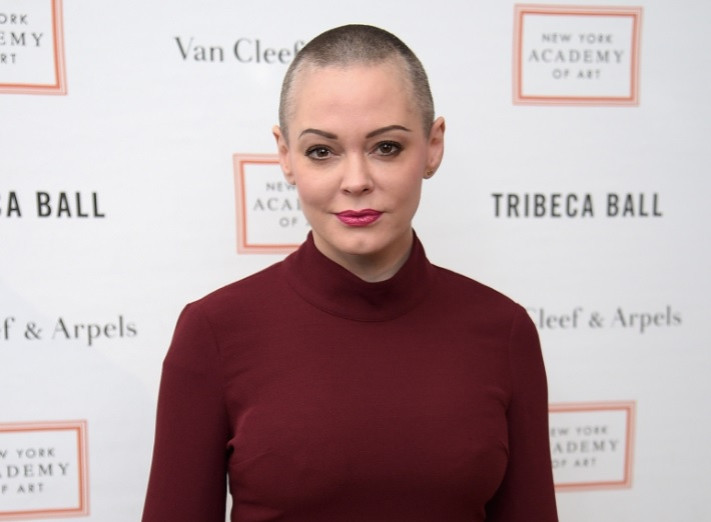 In her latest posts on the micro-blogging site, the Charmed star told Ben Affleck to "f**k off" after he spoke out against the disgraced movie boss, claiming he had no knowledge of this kind of behaviour. She also called Weinstein's brother Bob a "SOB".
According to Twitter's rule book, it can suspend an account for abusive behaviour but according to McGowan's supporters, her comments do not justify the site's action. Many criticised the company for trying to silence the actress while allowing US President Donald Trump to allegedly continue abusing people via his Twitter account.