Officials in Mexico made a series of grisly discoveries after finding six severed heads in a black plastic bag which was placed on the roof of a sports utility vehicle (SUV).
Inside the vehicle were six decapitated bodies. Authorities found the corpses in Chilpancingo, Guerrero on Monday (16 January), according to the southern state's security spokesman, Roberto Alvarez.
"A red Ford EcoSport truck was found, with black plastic bags on the roof, which contained six human limbs," said Alvarez. "Six dismembered bodies were found inside the vehicle."
Alvarez added that the bodies of four other men were found in the city of Chilapa, located approximately 33 miles (54 kilometres) east of Chilpancingo, according to the Associated Press (AP). Their hands were bound and their bodies bore signs of torture.
Of the four, two were found shot dead on a highway while the other two were discovered inside a house.
While the two incidents are separate, both are linked to rivalries between drug gangs, according to state authorities.
Speaking to the Agence France-Presse (AFP) news agency on condition of anonymity, a regional source said the violence was likely down to a territorial dispute between the Los Ardillos and Los Jefes cartels.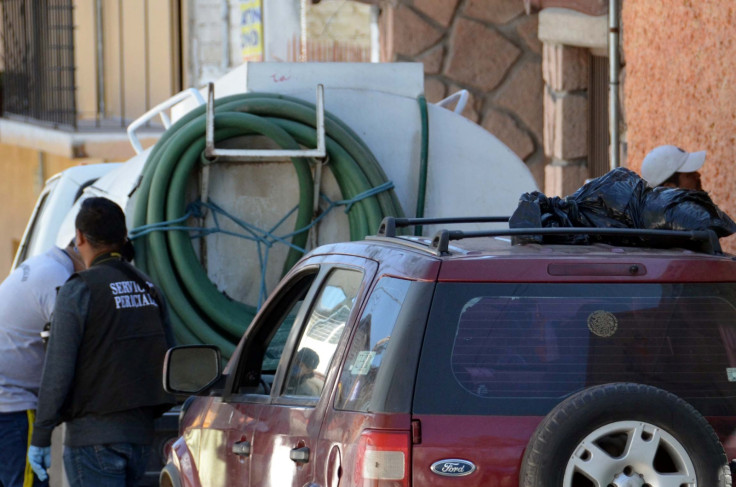 Guerrero state has witnessed years of drug-related violence as notorious criminal organisations vye for control of drug routes along Mexico's Pacific coast, according to the BBC.
In November, the decapitated bodies of nine men were found on a street in Guerrero, with some of them bearing "visible signs of torture". On Christmas day, authorities in the state of Michoacan just north of Guerrero, said that six decapitated heads had been found.
Former Mexican President Felipe Calderon launched the war on drugs on 10 December 2006 after his predecessor failed to stem the bloodshed. Since then, more than 170,000 killings have been reported.