Mexican congressman taunts Donald Trump on top of US border wall
It's absurd to build the wall says politician on 30ft tall fence separating Tijuana from California.
A Mexican congressman climbed the American wall separating the coast of Tijuana from California on Wednesday 1 March to prove that US President Donald Trump's plan to build more of it is "absurd".
Congressman Braulio Guerra, from the southern Mexican state of Queretaro, said he "was able to scale it, climb it, and sit myself right here" in a video he took of himself straddling the 30-foot tall fence which he then posted to Twitter.
"It would be simple for me to jump into the United States, which shows that it is unnecessary and totally absurd to build a wall," Guerra said. "It's easy, and it shows how unnecessary this project, this political rhetoric from Donald Trump, is."
Trump has insisted that Mexico will pay to build a new wall along the US-Mexico border.
Projections of its cost have reached as much as $21.6bn (£17.3bn) according to a US Department of Homeland Security internal report seen by Reuters.
Trump has indicated he would like to build a barrier reminiscent of one separating parts of Israel from the Palestinian West Bank, and reiterated his plan to build it during an address to Congress on Tuesday 28 February.
According to other internal US government reports, US Customs and Border Protection (CBP) has not analysed data about illegal crossing to find out what kind of barriers are most effective at keeping people out.
"Fencing is intended to assist agents in performing their duties, but its contributions to border security operations have not been assessed," the US Government Accountability Office (GAO) said in a report. It is not yet clear what Trump's wall will eventually look like as no plans have been made public so far.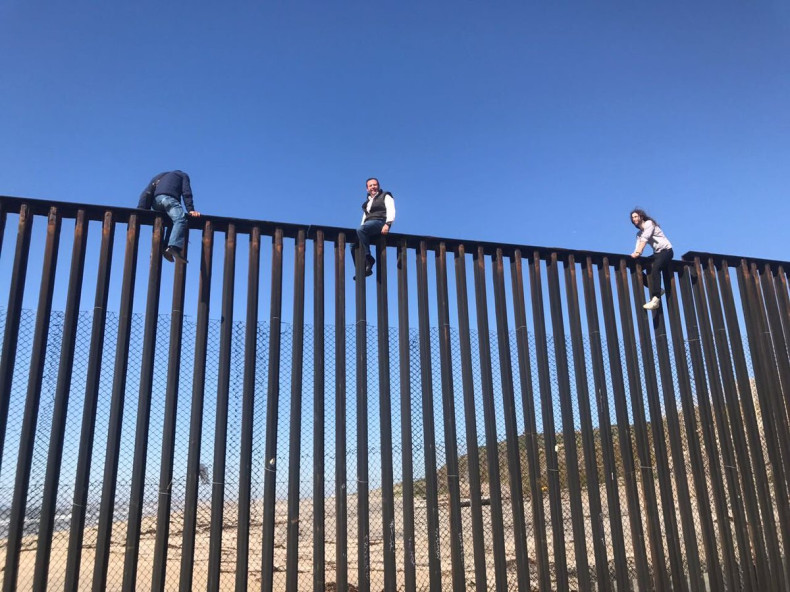 "Look @realDonaldTrump how absurd and unnecessary spending on this project is that it hurts and damages our good neighborhood," Guerra said, underscoring how US-Mexico relations have become strained due to the president's rhetoric.
A meeting between Trump and Mexican President Enrique Pena Nieto in January was cancelled over Mexico's refusal to say it would pay for the wall. "Mexico doesn't believe in walls," Pena Nieto said during a televised address.
In early January Mexico's new Foreign Minister Luis Videgaray said: "There are no circumstances... not even the best possible trade deal, investments, support which would justify taking a step that would violate the dignity of Mexicans to such an extent."
Echoing Mexico's leading politicians, Guerra wrote on Twitter that "human rights, principles and dignity are non-negotiable."