GRAPHIC CONTENT WARNING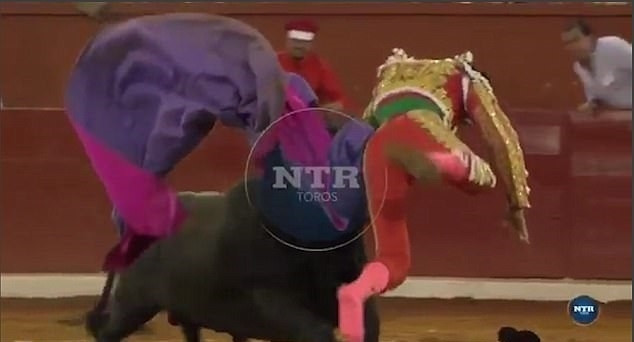 A matador is in a 'serious condition' after he was impaled in the armpit by a bull's horn during a bullfight in Mexico.
Sergio Flores was struck under the arm by the bull just seconds after the animal was let into the ring during a tournament in San Luis Potosi.
A shocking video of the attack posted by NTR Toros on its Facebook site, shows the matador being 'tossed around the ring like a rag doll' after the animal charged at his cloak, piercing him under the arm.
Flores was unable to free himself and was hurled into the air several times by the rampaging animal while still attached to the bull, during the shocking attack.
The 500kg bull shakes him violently and finally throws him to the ground. Writhing in pain, Flores is then carried to the bullring's operating theatre and then rushed to the city's hospital.
Medics confirmed he had suffered three very serious puncture wounds and is said to be in a serious condition, Mail Online reports.