Donald Trump slammed by Mexican actress Salma Hayek: 'Everyone is entitled to their own madness'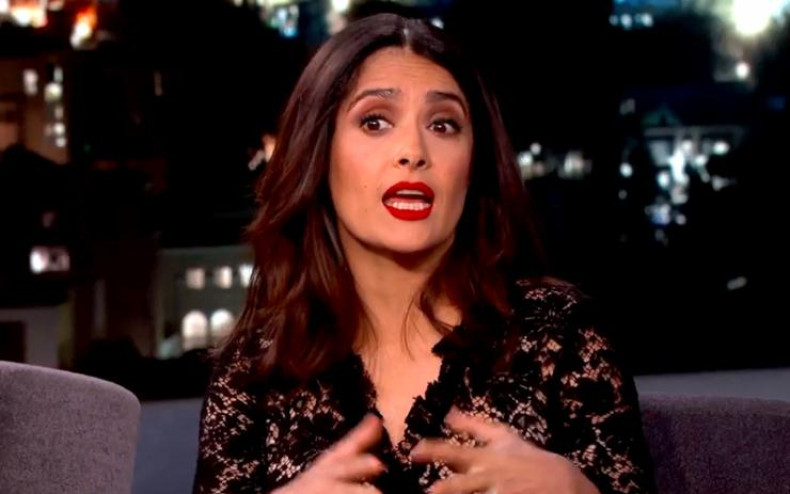 As US Republican presidential candidate Donald Trump edges closer to securing the nomination for president, Mexican actress Salma Hayek has given her insight on his latest "entertainment" career move. The Desperado star appeared on the Jimmy Kimmel Live! show and divulged her opinion on the controversial businessman-turned-politician.
The Republican front-runner has gained voters for the presidential nod from making the majority of his campaign about stopping immigrants crossing the border illegally – with his solution to build a huge wall that "Mexico will pay for." So when Kimmel prodded the Hollywood star for her views on Trump – Hayek is a Mexican living and working in the US – she surprised viewers by saying she knew him rather well.
"He would never build the wall if he knew about you," Kimmel told her. "I think he would build a water slide leading directly to your town there in Mexico," he laughed, flattering the Latino beauty.
Kimmel then asked, "Have you ever spoken to him?" to which she replied, "Yes, I've known him for a long time," nonchalantly shrugging it off.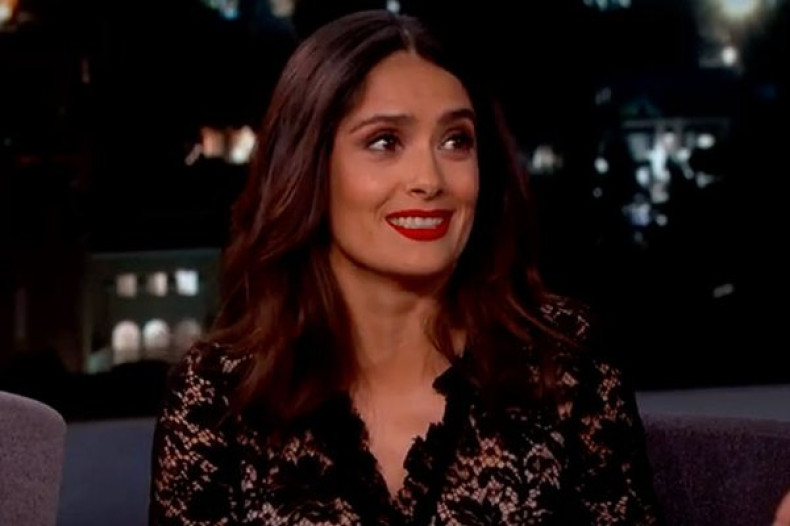 "I haven't seen him since he started this, er, part of his career – entertainment career," she joked.
After Kimmel suggested that she would be the only person that could "talk sense" into the presidential candidate, she quipped with a sense of hopelessness, "I don't think he listens to me, no – or to many people. You don't need to talk sense into him, everybody is entitled to their own madness. You need to talk sense into the people who are not seeing the madness."
The Puss in Boots star was one of Trump's earliest sceptics after accusing him of saying "anything to attract attention" last summer (2015). Trump has since been labelled "an extremely silly man" by America's largest Latino civil rights organisation after claiming that Mexico is sending "rapists" to the US.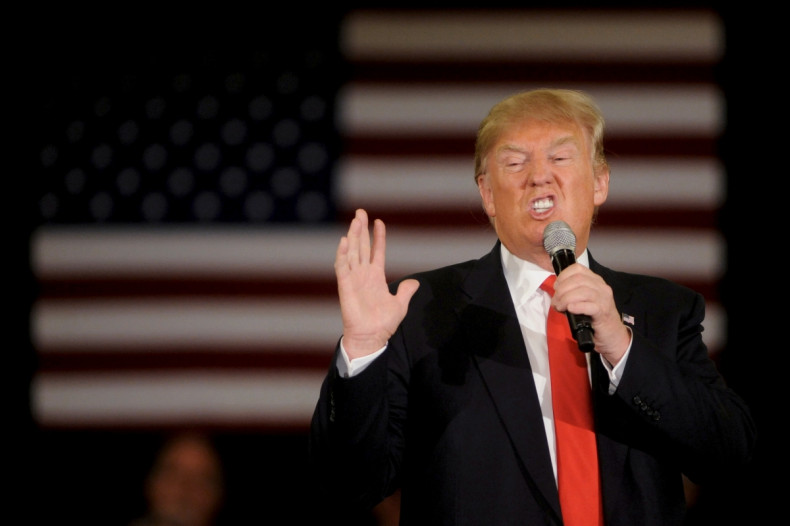 As the Republicans including Jeb Bush went out of their way last year to attract the increasingly important Hispanic vote in 2016 – Bush delivered some of his launch speech in Spanish – Trump took a strikingly contrasting approach. He stated: "[Mexico] are sending people that have lots of problems, and they are bringing those problems to us. They are bringing drugs, and bringing crime, and they're rapists."
Trump has toyed with his ambitions of running for president since the 1980s and has claimed he was considering a bid during almost every election cycle since 2000. Aiming a specific ire at Mexico, the business mogul promised he would build a "great, great wall" on the Mexican-American border and accused the country of sending "not the right people" to the US.
"The US has become a dumping ground for everyone else's problems," he said.
Watch the clip of Hayek discussing Trump below...