The people's revolt against FBI Director James Comey
Following Donald Trump's victory, many are looking to blame Comey for influencing the election.
In the wake of Donald Trump's surprising victory over Hillary Clinton on 8 November, many are looking at FBI Director James Comey as the cause of irrevocable damage to her campaign and altering the course of the election. Some on Twitter are even accusing Comey of staging a coup.
Comey delivered a severe blow to Clinton's campaign on 28 October when he issued a letter to Congress informing them the FBI had discovered more emails that could be relevant in the investigation into Clinton's use of private email server while at the State Department. Just two days before millions would head to the polls, Comey issued a new letter that cleared Clinton of any wrongdoing.
Members of both parties, as well as former and current Justice Department employees, questioned Comey's decision to break protocol so close to the election. On Sunday (6 November), California Senator Dianne Feinstein claimed Comey's letter "unfairly hurt the campaign of one candidate and changed the tenor of this election".
The damage to Clinton's campaign was done. The former secretary of state's sizable lead over her Republican rival in the polls narrowed and eventually led to her defeat. Clinton's supports took to Twitter to vent their frustrations and accuse Comey and the FBI of leading a coup against her campaign.
"I asked D strategist close to Clinton WTF is going on. Response: 'One word: Comey,'" tweeted Chris Cillizza, writer of The Washington Post's The Fix. New York Times columnist Nicholas Kristof echoed those sentiments, tweeting: "If Trump wins, I suspect he owes a big 'thank you' to Jim Comey."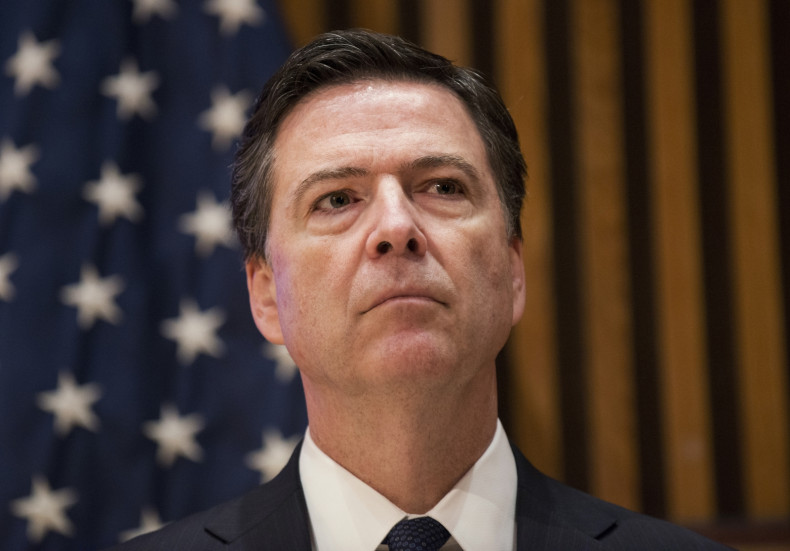 Meanwhile, Huffington Post columnist Ann Brenoff called for more drastic measures on Facebook, Politico reported. "Comey should be charged with interfering with an election," Brenoff wrote. "One third of the electorate voted during the nine days between when he said he was investigating her and then said 'never mind.'"