Mexico: '12 Dead' in Military Clashes with Vigilantes in Michoacan
Self-defence groups fighting Knights Templar drug cartel in control of western cities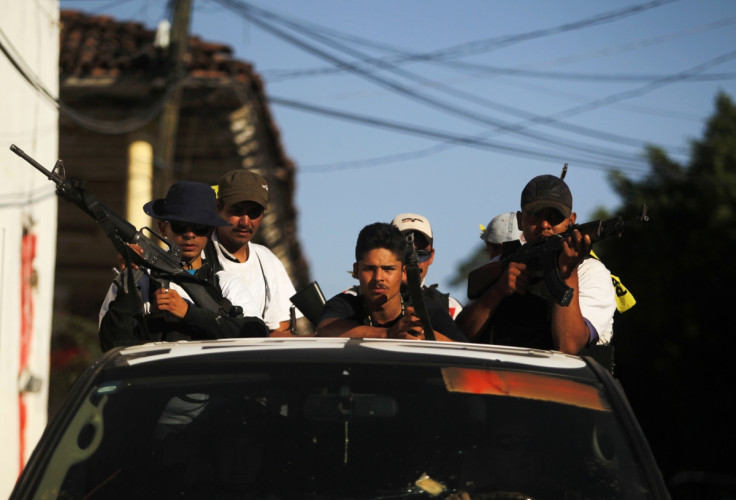 At least 12 people have been killed in clashes between Mexican security forces and anti-drug cartels who had taken control of several cities in the the western state of Michoacan.
The government sent in the military after urging the self-defence groups to lay down arms and stop their fight against the infamous Knights Templar drug cartel.
Vigilante groups had recently seized the towns of Nueva Italia, Antunez, and Paracuaro.
Local police, often accused of being corrupt and in collusion with the cartels, were disarmed.
The Associated Press reported that at least two people were killed in clashes as the military entered Antunez. Eyewitnesses said that shots were fired when a group of residents blocked a military convoy.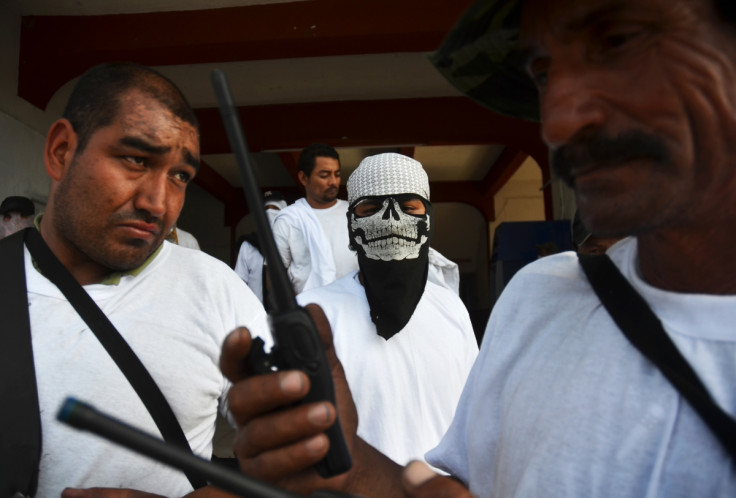 Vigilantes who took control of the town of Nueva Italia
Reuters
"They opened fire on civilians. How it that justified?" defence group spokesman Estanislao Beltran told MVS radio.
Interior minister Miguel Chong had warned vigilantes that the government would not put up with law-breaking.
Those who wanted to fight organised crime had to join the police, Chong said.
Local newspaper Reforma said that, according to early reports from state sources, seven people had been killed in clashes in Nueva Italia and five, including three soldiers, in Paracuaro.
"This is how they plan to protect the community? We don't want them," said Gloria Torres, grieving over the body of her brother, Mario, 56.
The Attorney General's Office said it could not confirm a number of dead.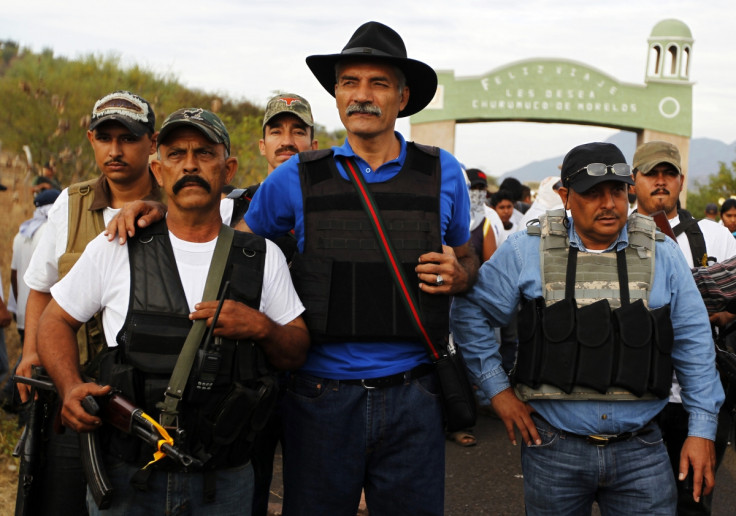 The head of the General Council of the Community and Self-Defence Groups of Michoacan, Jose Manuel Mireles (C)
Reuters
The self-defence groups had also surrounded the farming hub of Apatzingan, which is considered the stronghold of the Knights Templar. However they've not moved in at the request of the army.
Vigilante leaders have made contradictory statements as to whether they would lay down their arms.
The head of the General Council of the Community and Self-Defence Groups of Michoacan, Jose Manuel Mireles, appeared in a video on a local TV channel urging vigilantes to heed the interior minister and go back to their daily lives.
Shortly afterwards, a second video featuring Mireles denying he had ordered his group to disarm was posted on YouTube.
"We don't have confidence in the government," Beltran said. "We've asked for help for years and have received the same. The government is compromised by organised crime."
© Copyright IBTimes 2023. All rights reserved.