Mexico: Cartel gunmen shoot down army helicopter, killing three troops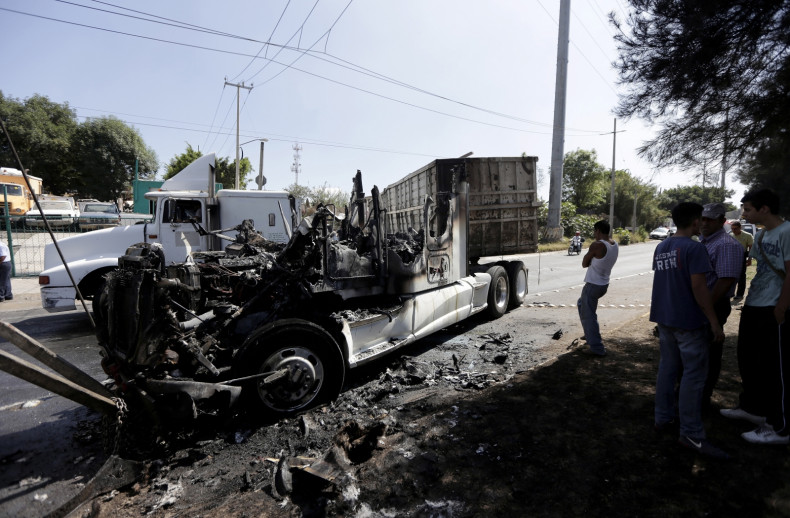 Gunmen in western Mexico shot down a military helicopter, killing three troops as the aircraft made an emergency landing about 150 miles southwest of Guadalajara in the cartel-held state of Jalisco.
According to the AFP, the attack on the government helicopter followed a violent day in Guadalajara, which included torched buses and trucks and clashes between gangs and police in the town of Autlan. In Jalisco, Governor Aristoteles Sandoval said 11 banks and five gas stations had been attacked. The state remained under "code red" protocol, Sandoval said.
Mexico's defence ministry released a statement revealing 10 soldiers and two federal police officers were also injured on 1 May. According to the Washington Post, three soldiers remain missing.
While authorities have not said who was responsible for the violence, Sandoval said the violence was in response to the federal government's Operation Jalisco. Sandoval said the federal mission is "an operation to get to the bottom of and to be able to arrest all the leaders of this cartel, of this organisation."
Sandoval did not name the cartel, but AFP reported violence by the Jalisco New Generation Drug Cartel has escalated. The cartel has killed 20 policers in two ambushes in March and April, according to AFP.
The governor said Operation Jalisco hopes to arrest all members of the deadly cartel. He also announced there had been a total of seven deaths on Friday, but did not clarify on the circumstances of the deaths. According to the Washington Post, fifteen people have been arrested.
In a series of tweets, Mexican President Enrique Peña Nieto said: "I recognize the courage and dedication of our federal forces in favour of the safety of Mexicans." He continued, "I regret the deaths of the Mexican Army troops in the line of duty in Jalisco."
According to AFP, authorities urged Guadalajara residents to remain indoors on Friday. "Remain calm. If you have any reason to leave your house, don't go out," the Jalisco state prosecutor's office tweeted.