Mexican soldiers foiled the construction of a suspected drug tunnel underneath a house near the US border, arresting nine people.
Wired with lights, the tunnel was being built next to the Tijuana border crossing, south of San Diego, California, and near a Mexican air force installation as well as a regional federal police facility. The nine people arrested were reported to work in the construction sector.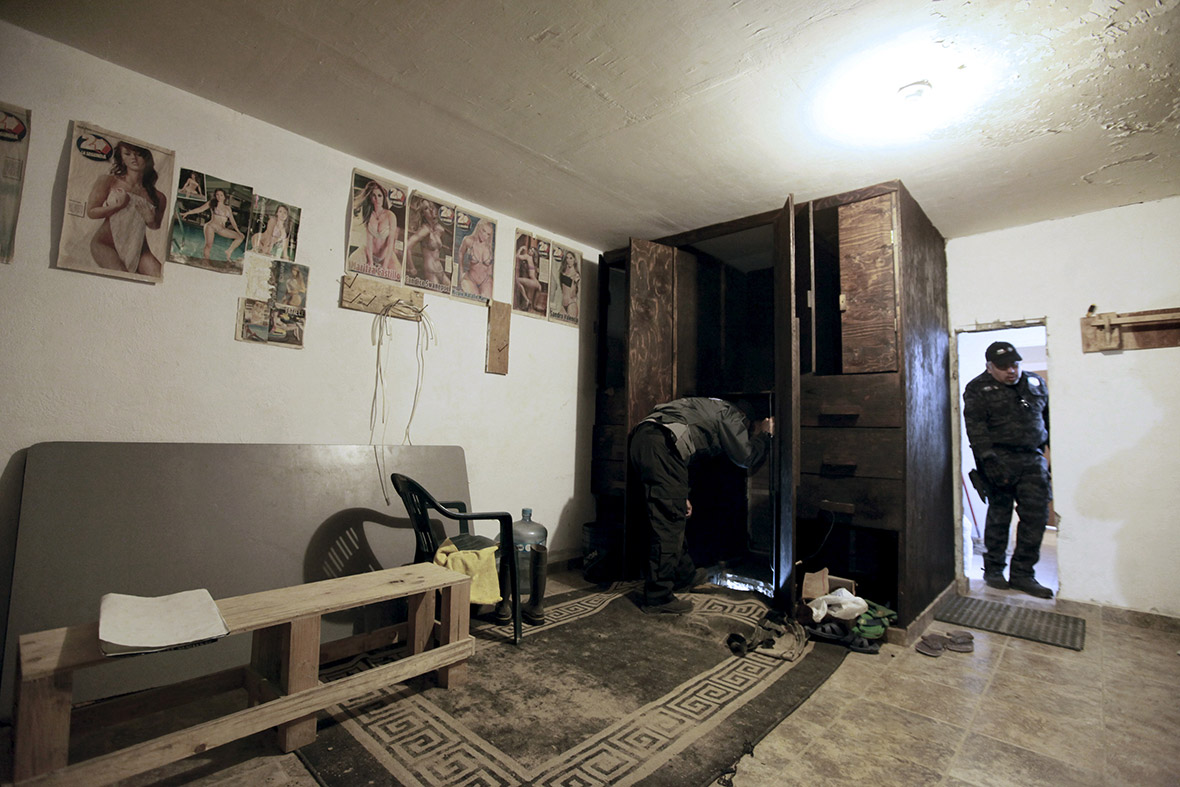 Over the past decade, dozens of illegal tunnels have been found across the roughly 2,000 mile (3,200km) US-Mexico border.
In May 2014, authorities discovered an incomplete tunnel near the US-Mexico border in Arizona. The tunnel, roughly 140ft long, was the fourth cross-border tunnel discovered in the area that year. As soon as one tunnel is shut down, the Mexican drug cartels start work on another.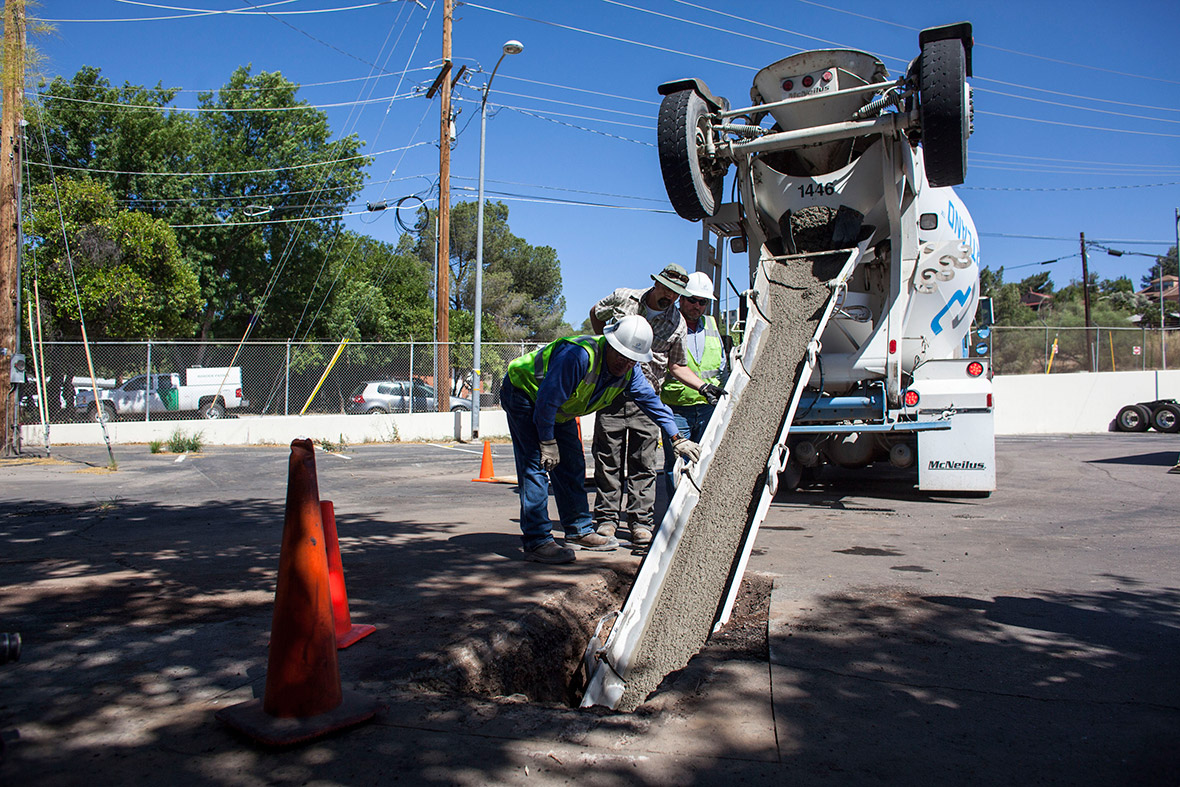 In February 2014, authorities released photos of tunnels under one of the hideouts of Joaquín Guzman Loera, aka El Chapo. While not used to smuggle drugs between Mexico and the US, they did help one of Mexico's most notorious drug lords escape (if only briefly – he was caught soon afterwards).
Seven homes were connected by tunnels and to the city's sewer system. The house doors were reinforced with steel, which delayed entry by law enforcement, presumably allowing Guzman to flee.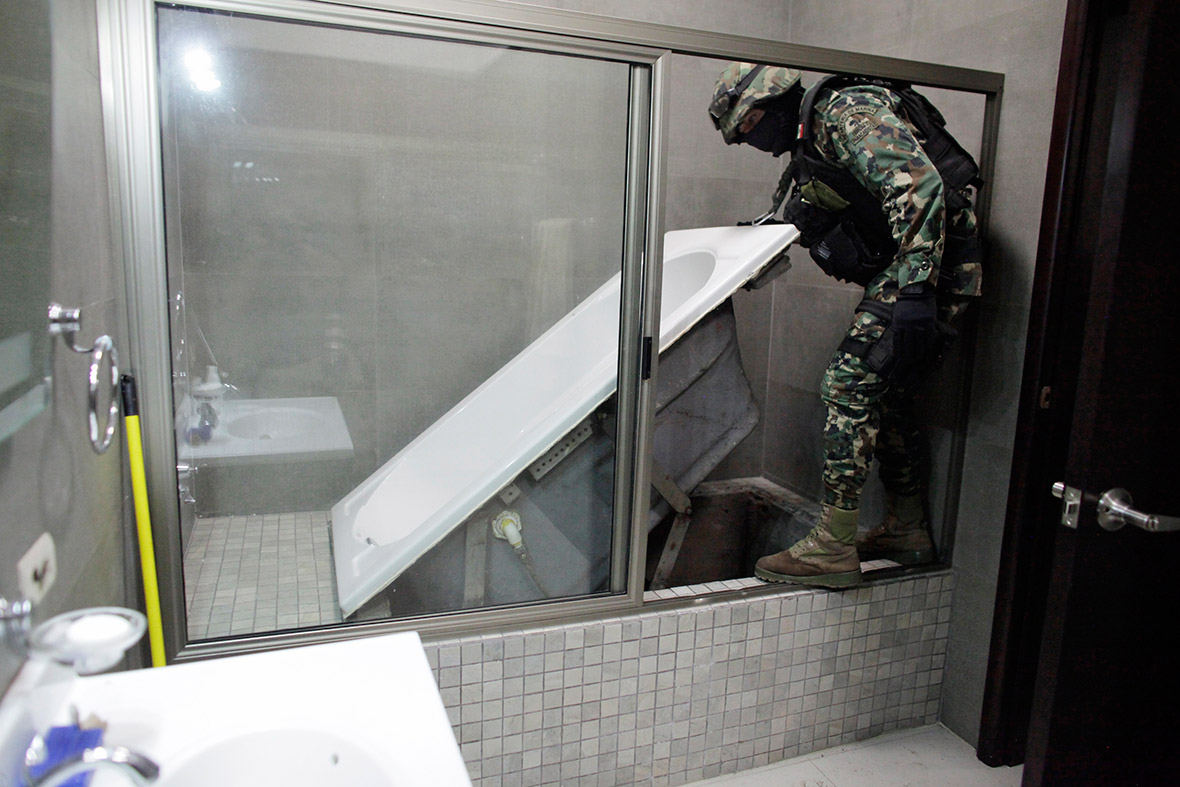 Drug-smuggling tunnels are sometimes very sophisticated. In October 2013, authorities discovered a 'super tunnel' the length of six football fields, equipped with reinforced walls, lighting, a ventilation system and a rail system.
Cross-border tunnels can take many months and cost hundreds of thousands, if not millions of dollars, to construct. But the cost can be offset in just one quick shipment of marijuana, cocaine or methamphetamines. In 2014 police seized 44 tons of marijuana in Tijuana, just across the border from San Diego, California. A record haul of 150 tons of marijuana was confiscated in Mexico in 2010.
IBTimes UK looks at some of the recent tunnels that have been found linking the US and Mexico.