China and Mexico are strengthening their ties as they prepare for Donald Trump to be sworn in as the next president of the United States. Top diplomats from both countries met on 11 December and according to an interview with Mexico's Deputy Minister of Foreign Affairs Carlos de Icaza Gonzalez, they managed to forge an "increasingly successful" relationship.
"The government of President Enrique Pena Nieto has succeeded in building a close relationship marked by results with the People's Republic of China," Gonzalez wrote in an editorial in the daily Excelsior.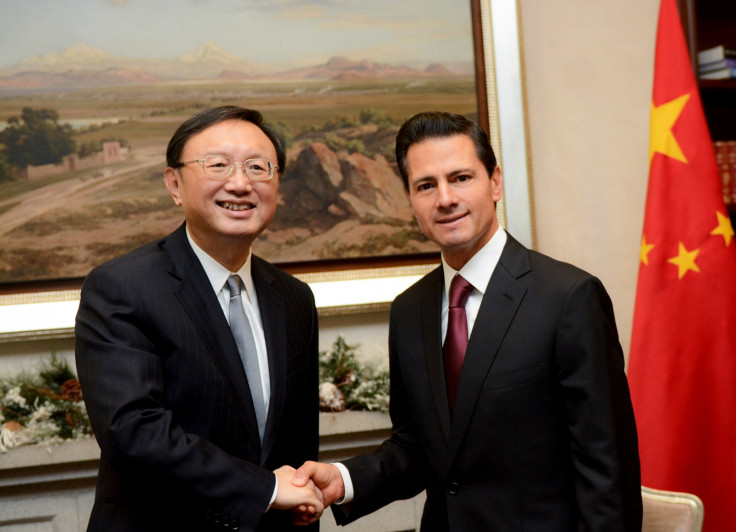 Chinese State Councillor Yang Jiechi met with Mexican Foreign Minister Claudia Ruiz Massieu to discuss enhancing trade and investment ties, Mexico's Foreign Ministry said in a statement. They also spoke about improving flight connectivity between the two countries.
"They agreed to deepen mutual trust and develop the bilateral dialogue about subjects of mutual interest via the Mexico-China Strategic Dialogue," the ministry said.
The Chinese foreign ministry released a similar statement referring to China's comprehensive partnership with Mexico as "flourishing". It added that China hopes to deepen cooperation on trade, investment, resources, infrastructure and financial services.
Both nations have expressed concerns over their relations with a Trump government after the president elect managed to put a strain on US relations with both countries.
During his presidential campaign Trump spoke of plans to build a wall along the border with Mexico and also implement new restrictive trade policies. The country has depended heavily on the US for trade and is now attempting to forge relations with other countries.
On China, Trump has again, proposed new trade agreements and vowed to stop jobs from being outsourced to both countries. His decision to accept a call from Taiwan's President Tsai Ing-Wen and subsequent statement that he will challenge the "One-China" policy has angered the Asian giant.