El Chapo: Inside the tunnel used by Mexican druglord Joaquin Guzman to escape from prison [Photos]
These photos provide a detailed look at how Mexico's most notorious drug lord, Joaquin "El Chapo" Guzman, escaped from a high-security prison.
His cell houses a cot and a bathroom with a washbasin and, behind a partition wall, his shower. There is a security camera in the corner of the cell.
The partition wall blocked the security camera's view of a 50cm by 50cm entrance hole in the bottom of the shower area, leading to a mile-long tunnel.
Mexico's government has broadcast security camera footage of Guzman in the final moments before he escaped.
The grainy video shows Guzman pacing the room, looking behind the partition wall, sitting on his bed, then crouching again behind the wall, and finally disappearing from view at 8.52pm local time.
The tunnel was air-conditioned and allowed enough room for a quick exit. During the escape, Guzman disposed of a bracelet that only he and a few other high-risk inmates had to wear. He also smashed bulbs lighting up the tunnel as he fled, authorities have said.
Authorities say there was a motorcycle modified to run on rails inside the tunnel, waiting for his escape. The tunnel leads to an abandoned warehouse in Almoloya de Juarez, about a mile from the high-security prison.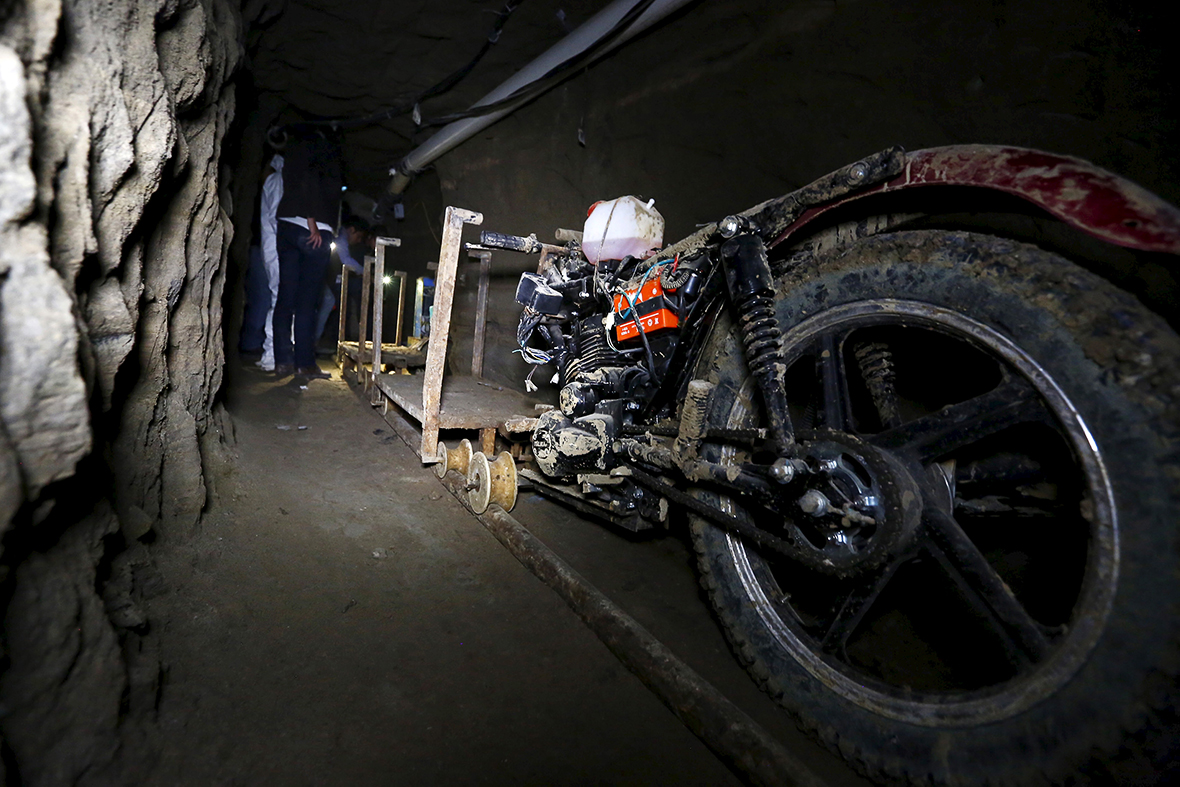 The mile-long tunnel would have required noisy digging equipment and produced tons of dirt for disposal.
The construction may have been concealed by a nearby waterway expansion project.
The escape of Guzman, Mexico's most notorious drug lord, is a major embarrassment for President Enrique Pena Nieto.
Guzman had only been imprisoned for 17 months before his escape. This is the second time the drug kingpin has broken out of prison. He was arrested in 2014 after his last escape from prison in 2001.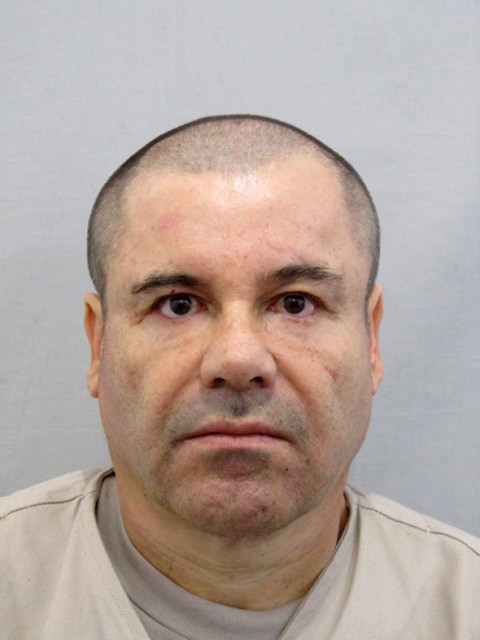 His escape from a maximum security prison exposes the limitations of a system often controlled by those behind bars. Guzman used bribery and intimidation to buy the support of security forces and government officials.
Senator Alejandro Encinas said the escape means the state has to re-evaluate the entire prison system. Authorities say the escape could only have been carried out with detailed knowledge of the facility and by buying off senior officials and guards. The government has fired the prison's director and 34 prison employees have been questioned over the breakout.
Mexico has announced a reward of 60 million pesos (£2.4m, $3.82m) for information leading to Guzman's capture.