Two severed heads were found in a rubbish bag in the community of Antunez, in the Mexican state of Michoacán, Fox News Latino reported.
The heads were accompanied by a cardboard sign reading: "This is what happens to all those who betray me".
No one has claimed yet responsibility for the double murder.
The Mexican government deployed police and army troops in the Tierra Caliente region last month in an effort to quell a wave of drug-related violence.
Federal security forces took over public safety responsibilities in the region from state and municipal police amid a vacuum of authority created by drug traffickers and vigilante groups.
Officials reached an agreement with vigilante leaders under which community self-defence group members can join official security agencies and register their weapons.
Drug cartels are criminal groups who fight against each other over the hegemony of the Mexican territories. The cartels often kidnap, torture and kill people belonging to rival groups.
These crimes, which appear to be carried out with impunity, are often used as a warning sign or a way to instil fear and intimidation.
Civilians began arming themselves a year ago to fight the Caballeros Templario (the Knights Templar), a drug cartel with a large presence in Michoacán.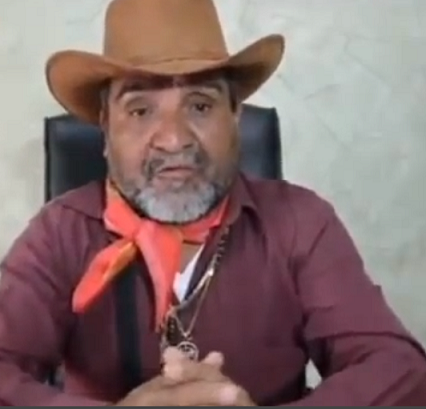 Mexican drug lord Dionicio Loya Plancarte renamed "El Tio" ( The uncle), 58, was captured few weeks ago. He was one of the five most important criminal leaders in Michoacán.
The cartel gets its name from the Templar Order of the Middle Ages which protected Jerusalem. Its hit men adhere to certain commandments such as protecting the community. Those involved are sworn to secrecy or their families will be killed.
The Knights Templar claim to be the protectors of Michoacán community, according to journalist Ioan Grillo, who wrote the book El Narco: Inside Mexico's Criminal Insurgency.
The cartel first announced itself by displaying more than 40 narcomanteles, or drug-cartel banners, across the state with a message promising security.
"Our commitment is to safeguard order, avoid robberies, kidnapping, extortion, and to shield the state from rival organisations," the banners stated.
A week later, their first victim was hanged from an overpass with a note claiming that he was a kidnapper, according to Grillo.