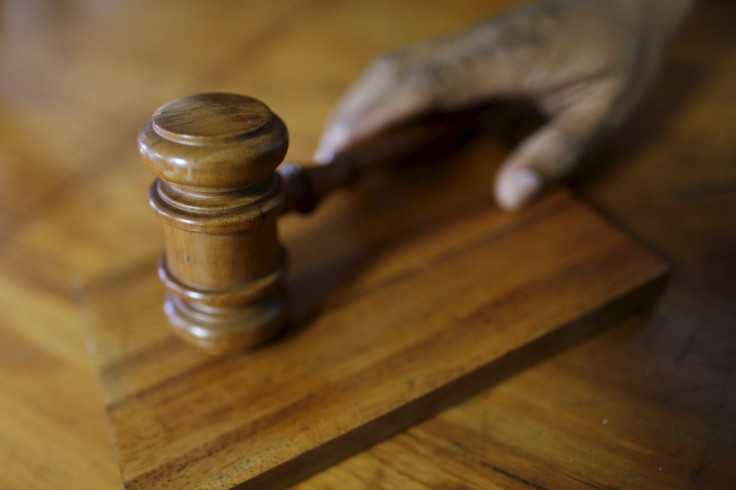 A judge has been suspended in Mexico after his verdict in a sexual assault case sparked public outrage. Judge Anaur González was suspended after he said that the suspect, who was accused of sexually assaulting a 17-year-old girl, had not "enjoyed the act".
González also said that the accused ­– Diego Cruz – should be freed because he had shown "no carnal intent" when he penetrated the minor with his fingers and touched her breasts, reports said.
Cruz was one of four men – known in the media as "Los Porkys" – from affluent families in the southern state of Veracruz who were accused of raping an underage girl in January 2015.
The suspect is expected to be in custody pending an appeal by prosecutors, the BBC reported.
The judge had added that Cruz did not have any intention to "copulate", rather his actions were deemed to have been "rubbing or incidental rubbing" and ruled that the 21-year-old was not guilty of sexual abuse and should not be sentenced.
However, Judge González's ruling has caused anger among Mexicans. Several people have denounced the verdict on social media and said that in a country like Mexico, the rich and powerful are above the law.
Questioning the legal system of the country, Estefanía Vela Barba, an activist on gender issues, had earlier said, "He [Cruz] sexually touched her, he vaginally penetrated her, but because he didn't enjoy it, it's not sexual abuse?"
"They were touching her, they were bothering her, so for the judge, if the intention wasn't pleasure, it's not sexual assault," Vela added, according to The Guardian.
Following the outrage, a judicial panel has said that it would start an investigation into his conduct. Activists, who started the social media campaign against the ruling with the hashtage #JuezPorky (#JudgePorky), have welcomed the decision by the judicial panel.
The case had already received widespread media coverage in the country.