Tensions are running high in Mexico over the 43 students who disappeared in the gang-ridden state of Guerrero. Some 15,000 people marched through Mexico City to demand answers in the case of the Ayotzinapa Teacher Training College students who vanished nearly a month ago.
The students went missing after they clashed with police in Iguala on September 26. Weeks on and with no sign of the missing students, the case has stoked popular anger for justice amid reports that local security officials and Iguala's mayor are suspected of conspiring with gang members to kill the students.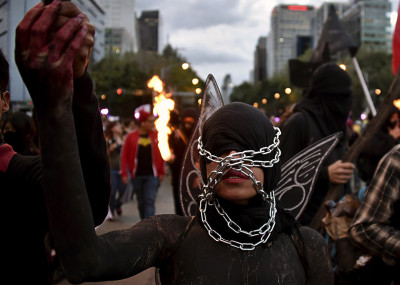 So far, federal authorities have arrested 52 people in connection with the incident, including dozens of police who have links to a gang called Guerreros Unidos, or "United Warriors." The gang's leader, Sidronio Casarrubias, was caught last week.
Attorney General Jesus Murillo said Casarrubias had told prosecutors that Iguala Mayor Jose Luis Abarca and his wife, Maria de los Angeles Pineda, had ordered two local police forces to stop the students from disrupting a political event that day.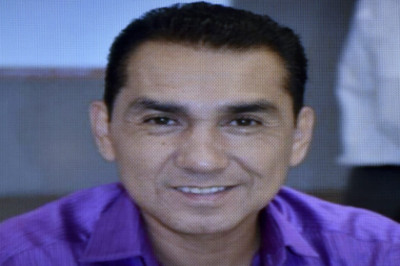 The Attorney General said the students, who attended a radical rural teachers college, had gained the enmity of Iguala Mayor Jose Luis Abarca because of a previous demonstration in the city.
Casarrubias reportedly said Abarca ordered police to detain students who hijacked four buses because the mayor thought they were going to try to disrupt a speech by his wife, Maria de los Angeles Pineda.
Authorities had previously reported that the mayor's wife, Pineda, had family ties to Guerreros Unidos. But it seems it was much more than that: Casarrubias, the arrested drug gang leader, said she was "the main operator of criminal activities" in Iguala.
Casarrubias also said the mayor received payments of 2 to 3 million pesos (£92,000 to £140,000) every few weeks, as a bribe and to pay off his corrupt police force.
After Iguala police picked up the students, the youths were taken to a police station and then to the nearby town of Cocula. At some point they were loaded aboard a dump truck and taken — apparently still alive — to an area on the outskirts of Iguala where mass graves have been found, the Attorney General said.
At that point, Casarrubias told authorities, one of his lieutenants told him the students were members or sympathisers of a rival gang, "Los Rojos," or "The Reds".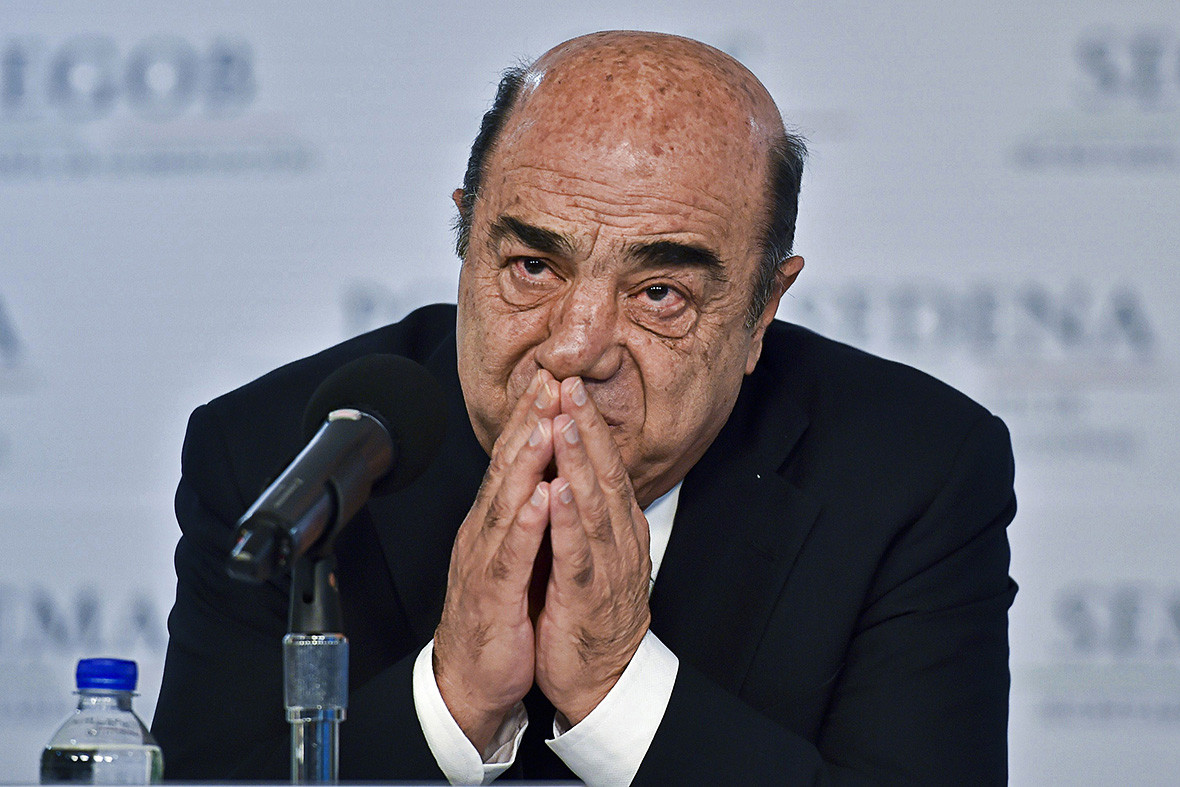 Angry protesters set fire to the town hall building in Iguala, over the fate of the 43 students who went missing last month.
Masked protesters ran rampant through the local government offices, destroying furniture and computers before setting the building alight in a display of rage.
A shopping mall owned by the fugitive mayor was also looted.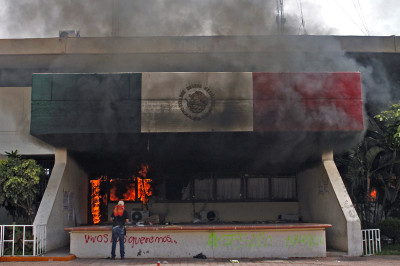 The spate of violence and unrest in Guerrero is overshadowing President Enrique Pena Nieto's bid to restore order as protests continue in the country.
Pena Nieto took office two years ago pledging to end a wave of violence that has claimed about 100,000 victims since the start of 2007. Although homicides have diminished on his watch, other crimes such as extortion and kidnapping have increased.