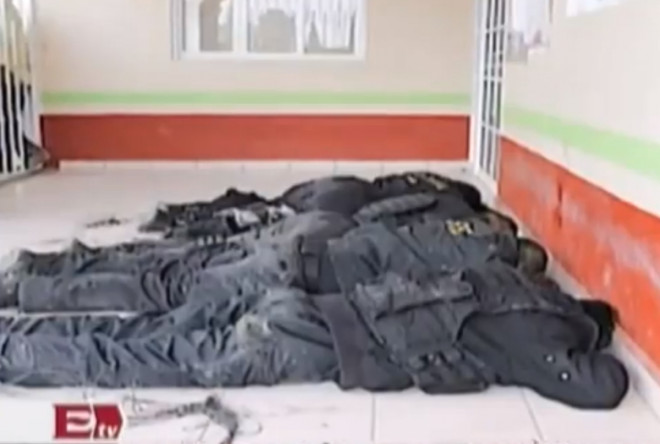 Two Mexican policemen were lynched by an angry mob after they shot dead a suspect illegal logger in a community near the Popocatepetl volcano outside Mexico City.
Another three officers were rescued by a force of 150 policemen dispatched to the village of San Andrés Tlalamac to restore order.
The five officers were taking part in a joint operation with forest rangers to inspect woods affected by illegal loggers in the area.
During the search they caught a man chopping wood. Local media reported police fatally shot him as he tried to escape.
The man, identified as Israel Balderas Rosales, 42, was rushed to a hospital where he later died.
State officials said an investigation was underway to determine who fired the shot.
As word of the incident spread, a mob gathered in the small village. The policemen were grabbed by residents, dragged to a community building and severely beaten.
Anti-riot security forces intervened, firing teargas to disperse the crowd. However, for two of the officers, named as Edwin Ulises Gordillo and Hugo Martínez Pablo, it was too late.
No arrests have so far been made, but authorities said a probe has been opened into the incident.