Foodgrains and basic items have been airlifted to Oaxaca state in the south of Mexico on Friday (1 July) because of blockades caused by protesting teachers. The protesters have blockaded 11 highways in the state.
The protest that started in early June has turned violent and claimed the lives of eight people, while injuring 53 civilians, 41 federal police agents and 14 state police agents.
The teachers' union Coordinadora Nacional de Trabajadores de la Educación (CNTE) of Mexico opposes the education reforms introduced by President Enrique Pena Nieto in 2013, which include mandatory evaluation of teachers' performance. They have been blocking roads in Oaxaca and other states after the arrest of their union leaders in June.
They are also prohibiting the entry of food trucks in the remote villages of the state, where some of the country's poorest people live, said Juan Manuel Valle, Mexico's federal food distribution chief.
He also mentioned that around 108 tonnes of corn, besides other essential items will soon be delivered to the state through a Lockheed C-130 Hercules aircraft.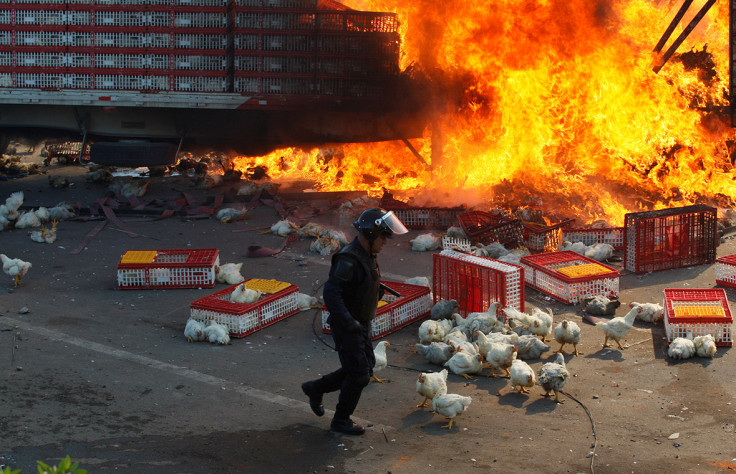 "There are no products," Araceli Hernández Ramirez, manager of a grocery store in Puente de Coyula, located about 146 miles (235km) from the state capital, said and added that customers are going empty-handed.
The country's government has strongly condemned the protest, which has affected thousands of families in the state. They have asked the CNTE union members to end the protest now as the state is running out of basic necessities.
"Blockades and public damage must end," Mexico's Secretary of the Interior, Miguel Osorio Chong said, adding: "Therefore, soon, we will be taking necessary decisions to allow traffic on strategic routes and supplies for communities."
However, he did not provide details about the measures the government would take.