Acapulco: Tourists Tied up with Bikinis and Gang Raped by Masked Robbers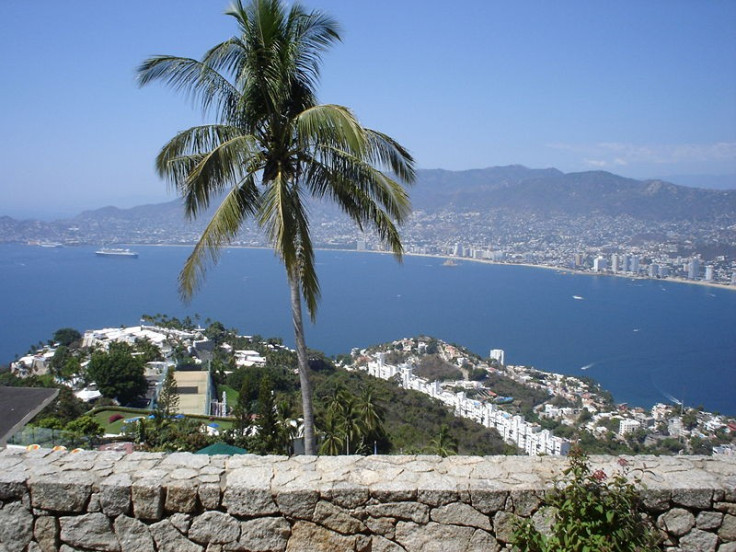 A group of tourists have been raped by a masked gang who raided their holiday villa in the Mexican resort of Acapulco.
Local authorities said the armed men burst into the bungalow rented by 13 Spanish tourists, six women and seven men, and a Mexican woman, in Playa Bonfil, facing the Pacific Ocean, near the famous Punta Diamante area, local authorities said.
The attackers gagged and tied up the men with phone cables and then raped the women, who they had bound up with their own bikinis.
Police received an emergency call at 7am, five hours after the tourists' ordeal had started.
A number of credit cards and tablets and 7.800 pesos (£390) were also stolen from the tourists, who are reportedly all under 30 years of age.
Acapulco's state of Guerrero is experiencing a bloody turf war between drugs gangs between the Michoacan Family and the Knights Templar.
The war led to a series of horrifying act of violence.The bullet-riddled bodies of 16 men, some of which naked and showing signs of torture, were found in an abandoned van beside a state road, a few months ago. However Acapulco is generally thought to be safe.
In October 2011 the Mexican government sent 7,000 troops in Acapulco in an attempt to keep the popular seaside town out of the conflict.
READ: Acapulco Gang Rape: Controversy over Mayor of "Tourists' Paradise" Dismissive Remarks
© Copyright IBTimes 2023. All rights reserved.