Mexican vigilantes are searching an extensive cave system in the hunt for Servando "La Tuta" Gomez, the last fugitive boss of the Knights Templar drug cartel.
Vigilante leader Estanislao Beltran (known as "Papa Smurf") said there were signs the cartel had used the caves near the town of Arteaga in Michoacan state.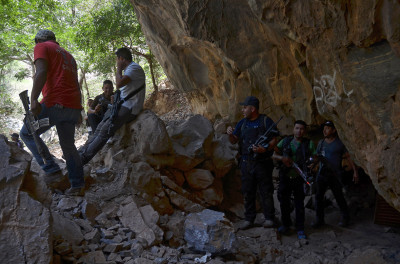 Vigilantes accompanied by federal forces took control of Arteaga, the hometown of Gomez, the only one of the cartel's top four leaders who has not been captured or killed.
Gomez once worked as a schoolteacher in the area. He had some support among townspeople because his gang handed out money to residents.
Beltran said some townspeople tried to prevent the vigilantes from entering Arteaga to hunt for cartel gunmen.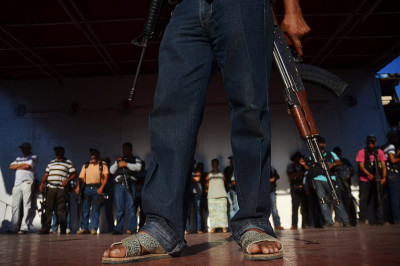 The vigilantes sprang up in February 2013 to fight the cartel's extortion demands, kidnappings and killings. Armed with assault rifles, they travel from town to town in pickup trucks and set up highway checkpoints, seeking to expel gangsters from the largely agricultural state.
The government is trying to register and rein in the vigilantes. The federal government has given the vigilante groups until 10 May to demobilise and has offered them the option of signing up as members of an army-controlled Rural Defence Corps.