Mexico: Women police officers made to undergo 'degrading attractiveness inspection' by seniors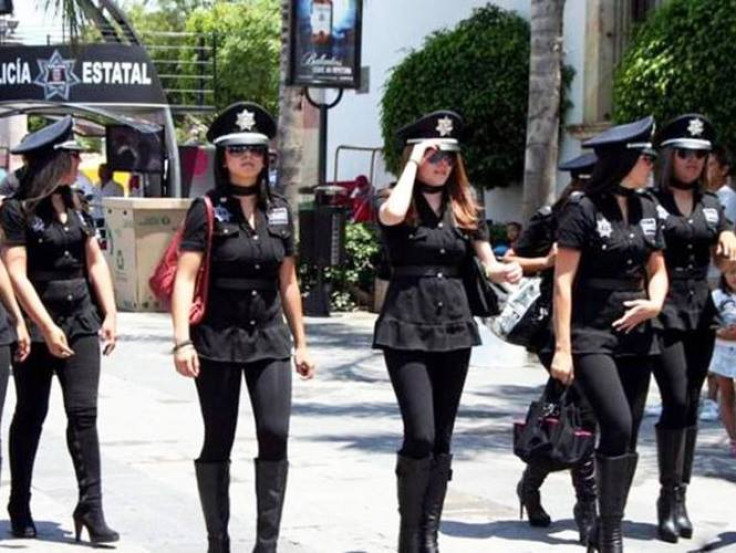 Mexican female police officers have lodged complaints after they were made to undergo "attractiveness inspections" by their male seniors. The requirement was expected of those applying to be part of a new all-female police unit in the tourist city of Querétaro.
According to Maricruz Ocampo, of Coincidir Mujeres – an NGO – two woman officers have complained to the state's human rights commission regarding the checks, which they describe as being "degrading" and "a clear violation of our rights".
The NGO shared the testimony of one of the officers in which she describes the ordeal: "Like cattle, we went through several ballots... The atmosphere was filled with rage, helplessness, frustration, sadness."
Ocampo mentioned that one of the women said, "I trained to be a police officer, not a showgirl."
Coincidir Mujeres stated that the young female officers were inspected by their male superiors during which time comments were made regarding their appearance and weight. Ocampo told the Guardian that one of the women who recently had a miscarriage was told that she was "paunchy".
The Querétaro police department, however, stated that it had made no plans to create such a unit. The complaints surfaced during last week's police strike demanding the resignation of chief Rolando Eugenio Hidalgo Eddy, who made headlines a few years back for creating an all-female police unit in Aguascalientes. The members of the unit were required to wear tight fitting clothes and high heels.
Mexican newspaper Excelsior reported that after international criticism, the squad's attire was changed to standard police uniform. In March, the squad was disbanded after new security chief, Eduardo Bahena Pineda found it demeaning and that it damaged the force's image.
But Hidalgo Eddy is not the only chief to set up such a unit. In Acapulco, chief Manuel Flores also created a similar squad of young, pretty and attractively dressed police officers to improve the "perception of the city by tourists". He told the Mail Online, "Visitors numbers have dropped since the local gang wars began... we had to think of a way to inspire confidence in the tourists, and our new faces on the street are not only responsible but very eye-catching."
© Copyright IBTimes 2023. All rights reserved.