Star Wars Rebels season 2 finale found Ezra Bridger, Kanan Jarrus and Ahsoka Tano visiting a Sith temple in Malachor for knowledge. The finale featured the return of Darth Maul, a major Ahsoka-Darth Vader fight and Ezra's temptation towards the dark side getting deeper.
However, the episode ended with the collapse of the Sith temple with Ahsoka still inside, while Kanan, who was blinded by Darth Maul, managed to escape with Ezra. The fate of Ahsoka and Darth Maul was left hanging as season 2 came to an end.
Executive producer and co-creator Dave Filoni spoke to IGN about Ashoka's fate. According to him, he wanted an open-ended ending for Ahsoka in season 2. Filoni shared: "While I'm not a huge fan of being tremendously ambiguous as far as what happened — I would say that this is the one case where I think it's alright with Ahsoka to leave things a bit open-ended. You wondered what happened to her before, but you knew she walked away. Now she kind of leaves in a state of conflict."
The created also hinted at her return and revealed that there are many stories to tell about Ahsoka. "I would just say that there are probably — and I'll give you this as we go back a ways — there are probably more stories to tell with Ahsoka Tano but I would not believe that that would happen necessarily on Star Wars Rebels," he added.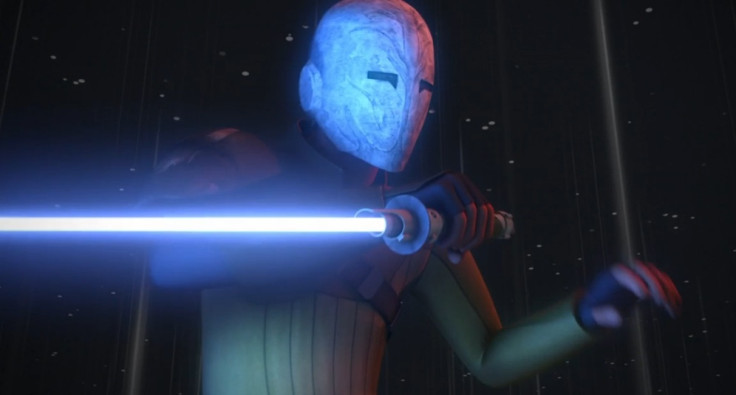 The finale episode of Star Wars Rebels was a difficult hour for Kanan, as he lost his eyesight while battling Darth Maul. According to Filoni, Kanan's injury and how he will overcome it will play a big part in season 3.
The executive producer shared: "There's something about taking something away from your characters, really challenging them and seeing how it affects them. I was talking to Simon [Kinberg] about this last night — really when you see this two-parter, it's the first half of a story that continues to play out in Season 3."
"Where these characters go through some growth. You have a character in Kanan that was really hiding from who he was for a long time, and now has come out of that and kind of reclaimed who he was, or who in a way he was meant to be as a Jedi teaching the students. But that doesn't mean that that choice comes without a cost. Again, we're going to face challenges in life, and now Kanan is going to face this big challenge and what it means for him as a crew of the Ghost that he's suffered this injury, and can he overcome it. It definitely plays out next season," Filoni said about Kanan's role in Rebels's upcoming season.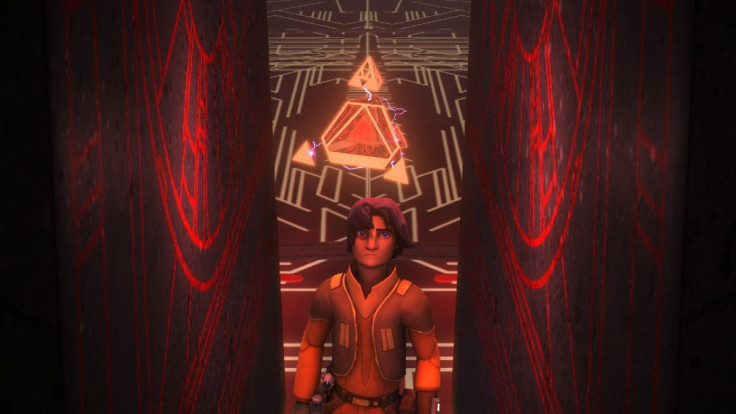 The finale also saw Ezra opening the Sith temple with a holocron and falling prey to Darth Maul's evil ways. At one point of time, Darth Maul wanted to make Ezra his apprentice. Throughout the finale episode it was highlighted that only a Sith can open a Sith Holocron, which hinted that Ezra had turned into one.
Filoni explained Ezra's situation and said: "We had to explore Ezra's dark side, and one of the hardest things about that was making it believable that Maul could coerce [him]. I mean, you're not exactly dealing with a character that doesn't look exactly like the devil in Maul!"
"Ezra gets a little bit of his wires crossed there, when Maul's and Ahsoka's teachings are coming pretty close together. But Maul is definitely on the side of extreme, and that we're going to have the power to destroy our enemies, not just defeat them," the creator added.
The third season of Star Wars Rebels is currently in production and according to Marc Buhaj, general manager at Disney XD, the show will return in fall 2016.