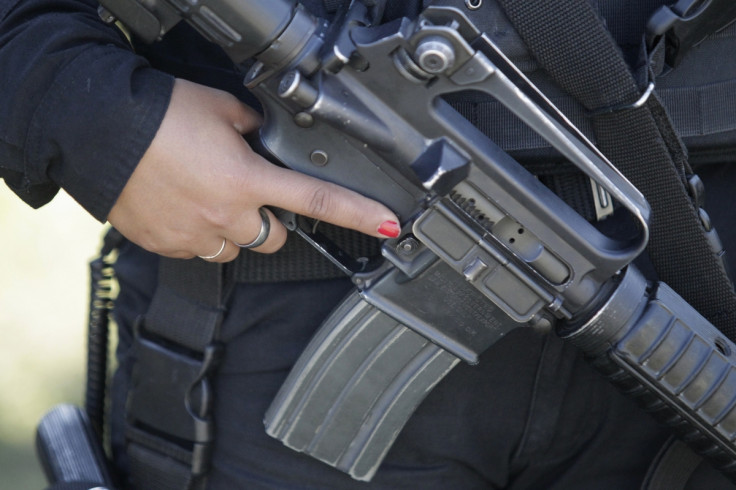 A Mexican all-female police squad known as the "sexiest force in the world" – whose uniform came complete with tight trousers, cleavage, and knee-high boots – has been disbanded. A senior official made the decision after deciding that it was damaging to the force's image and made the officers feel uncomfortable.
Seven out of the 20 officers were retained in the women-only division in Aguascalientes, central Mexico and have been instructed to wear standard attire. The squad was launched in 2013 by former state security chief, Rolando Eugenio Hidalgo Eddy, who reportedly thought it would be a good idea to have them working at social events.
But this has not gone down well with new security chief, Eduardo Bahena Pineda, who viewed it as a demeaning measure. In addition to that, issues of credibility and public confidence also played a part in replacing the old uniforms – and the move seems to have gone down well among employees.
"People would come to us, but they seemed puzzled as we did not look like real policewomen," officer Alma Rosa said. "Now that I'm an operative officer and I wear police shoes, I feel much prouder. I was proud before, but now I feel prouder."
Her sentiments were echoed by new addition to the team, Laura Elena Delgado Mireles, who said she was glad that she did not have to don the old uniform. "It's far better for us to be comfortable, because the previous ones had heels, leggings – they were far less comfortable," she said.
Local female residents have also said they prefer the new look. "There are some jobs that require a degree of seriousness," said Viridiana Rincon. "I studied law and I could never imagine going to work like that. I mean, I think that people treat you the way they see you."
The former unit received widespread attention after President Enrique Peña Nieto published a photo alongside the cops. "We had broken formation and were heading for the exit when we met him. We gathered around the president and he said, 'Well, let's take a picture,'" a female officer said.