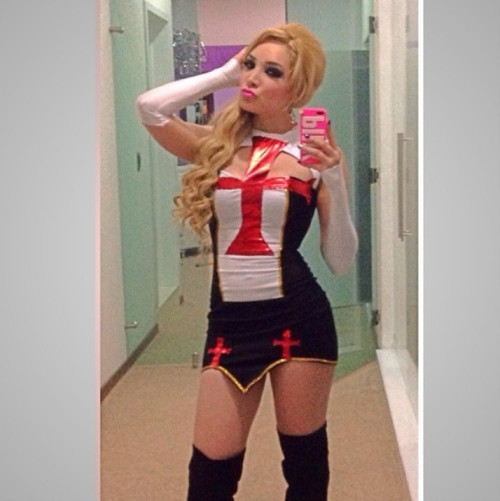 A Mexican pop star has provoked outrage after she uploaded a picture of herself wearing an outfit emblazoned with the cross of the Knights Templar drugs cartel, which her father leads.
Melissa Plancarte, a buxom blonde known as La Princesa de La Banda, uploaded the picture on to her Instagram account, where she promotes her career as a star of Banda or folk music, as well as through YouTube and Facebook.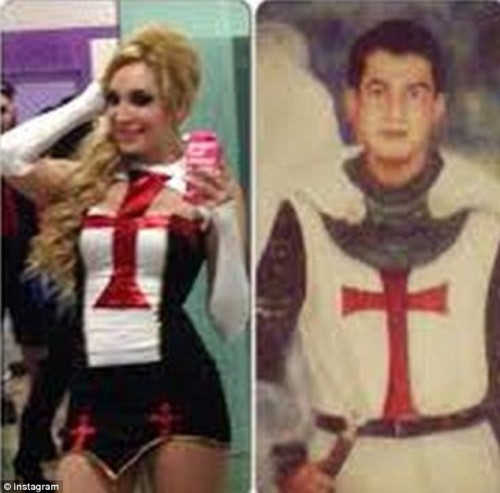 But as vigilante groups in the state of Michoacan wage war against the cartel, they are also turning to social media to expose the privileged lives the children of the drugs lords lead.
Last week, it was revealed that Plancarte and her brother 'Kike' were hired by the Michoacan government to perform at a public fair in 2012.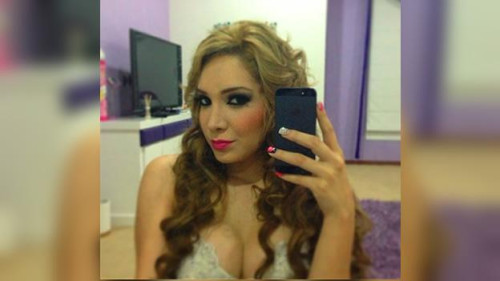 It was also revealed that one of the singer's pop videos, No Es Por Ti was filmed in the Michoacan Palace of Justice.
Plancarte's father is Enrique Plancarte Solis, one of six leaders of the Knights Templar cartel. Recently, Mexico's military arrested one of Enrique's relatives and fellow cartel memebers, Dionisio Loya Plancarte, also known as 'El Tito' or 'The Uncle'.
Despite having flaunted Templar insignia on her Facebook account, Plancarte attempted to distance herself from her family's criminality.
"Regarding my father, I naturally love him, but I am not the one to judge him nor I am responsible for his acts, and I don't have any regrets," she said in the statement. 'I'm totally oblivious to the situations that people are linking me with.
"My world, my dream and my passion is music and I have been devoted to it for a while, at the same time I focus on my studies. My career cannot be tainted by events that I don't take part in.
"I think the focus of the media and people involved in the conflicts in my state must be something else and not my music and my career since it has nothing to do with it," she said.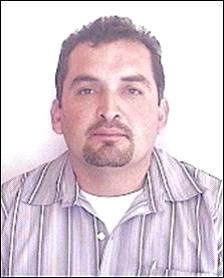 The Knights Templar cartel have used Michoacan as a base for the production and transportation of drugs for decades.
Named after the Crusader knights order, the drug gang adopted their insignia and even a pseudo-chivalric 'code of honour,'
However, in recent months gangs of local vigilantes have wrestled control of key strongholds back from the drugs lords.
After initially calling on the militias to disband, the Mexican government conferred legal status on them this week, giving them a key role in rooting out the Knights Templar.
But questions have been raised over who funds the well armed militias, with some experts asking whether rival cartels are behind the uprising in an attempt to unseat the Knights Templar and claim their position.