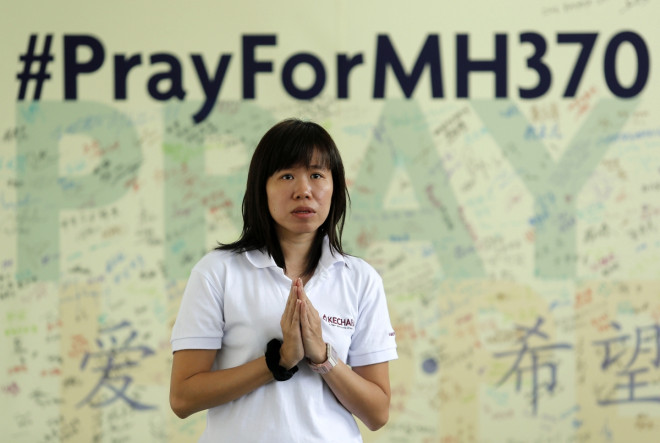 The Malaysian government has released the raw satellite data tracking the last known movements of the missing Malaysian Airlines flight MH370.
The 47-page document, which can be read on the Malaysian Department of Civil Aviation website, was first released to families of the passengers and crew after calls for the information to be made public, so it can be verified by independent experts.
Copies were then provided to the media, with notes from British satellite telecommunications company Inmarsat.
MH370 went missing on 8 March en route from Kuala Lumpur to Beijing, with 239 passengers and crew on board. No trace of the aircraft has been found and no wreckage has been recovered.
The data released includes hourly satellite signals, known as "handshakes", between the plane and a communications satellite, which led investigators to believe that the aircraft ended its journey in the southern Indian Ocean, off the coast of western Australia.
It is believed that the plane was deliberately diverted from its original path, yet no explanation has been provided.
Hishammuddin Hussein, Malaysia's transport minister, announced the data's publication while on a visit to a new international airport near Kuala Lumpur.
The release was accompanied by a statement which read: "The Acting Minister of Transport has instructed the Malaysian Department of Civil Aviation (DCA) to discuss with Inmarsat on the release of the Inmarsat 'raw data' for public consumption,"
"Inmarsat and the DCA have been working for the release of the data communication
logs and the technical description of the analysis."
However some families of passengers remain dissatisfied by official explanations of the plane's fate, and say they will now send the newly released information for independent analysis.
"The first thing we're going to expect feedback on is, does the data look right," Sarah Bajc, whose partner Philip Wood was on the missing jet, told CNN. "Is it as complete as we're being led to believe it is?"
Meanwhile, a search for the missing plane is continuing underwater, in waters far west of the city of Perth.
Bluefin-21, the US autonomous mini-submarine, is still being operated off the Australian ship Ocean Shield, although its search has been unsuccessful so far.
The drone, which can identify objects by creating a sonar map of the sea floor, restarted its mission last week after experiencing technical problems. Australia's Joint Agency Co-Ordination Centre, which is leading the search for MH370, said the vehicle is expected to end its search on 31 May and will be replaced using commercially-contracted equipment.