Chinese authorities have physically abused and detained the relatives of those lost on the Malaysia Airlines MH370 flight for seeking information on the search.
According to a report in the South China Morning Post, two people who had children on board the flight were beaten by police officers, with a woman in her 50s being hospitalised for several days as a result.
Today (8 September) marks the six month anniversary of the plane going missing. It disappeared a few hours after taking off from Kuala Lumpur on route to Beijing. There were 239 people on board, with 153 Chinese passengers.
Evidence suggests that the plane did not fly along its planned course and instead diverted thousands of kilometres. Search teams are currently looking for debris in a 60,000sq/km (23,000sq/m) area in the southern Indian Ocean.
Relatives told the newspaper that Chinese authorities have become openly hostile towards them over the last few months after they pressed them for information about the hunt for the plane.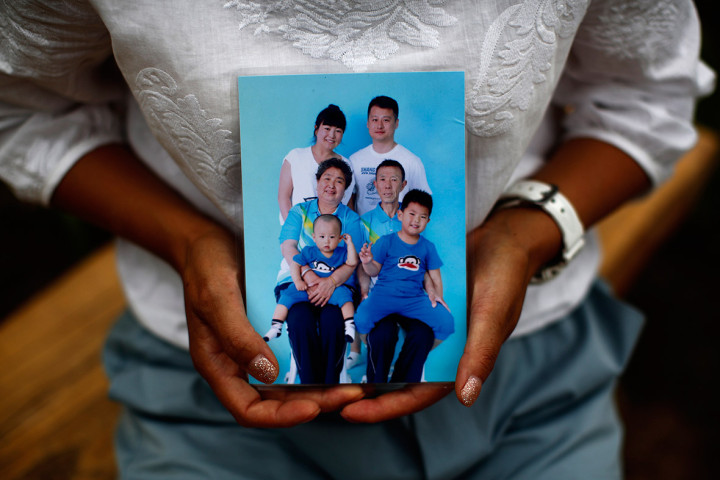 Cheng Liping, 38, whose husband was on board the flight, said: "In the beginning, Beijing police were protecting us, but their attitude has completely changed. I can't fathom why they're doing this. I feel so incredibly disappointed."
Zhang Yongli, 64, whose daughter is missing, said she went to visit the woman in her 50s who was beaten by police: "I went to see her in hospital. I could see the injuries on her head and body. The way the police acted was very extreme, it's wrong to treat us this way."
Relatives also said several family members have been detained by police at a government officer where families can go to get updates about the search, with people normally imprisoned for 24 hours.
In two other cases, police raided the homes of relatives in the early morning before detaining them for now reason.
Police have not commented on the accusations made by family members. Liu Wanyi, 26, whose husband was on the flight, said: "On some level I can understand why the police are doing this - perhaps they're used to only dealing with bad people. But we're not seeking to antagonise the government in any way."