September 8 marks the six month anniversary of the disappearance of Malaysian Airlines flight MH370 and experts appear no closer to finding out what happened to the plane or the 239 people on board.
While countless theories about the fate of MH370 have been thrown around, there is very little solid evidence about what happened to the aircraft – and much of this information leads to more questions than answers.
What do we know?
MH370 took off from Kuala Lumpur International Airport to Beijing on 8 March at 16.41 GMT. Approximately 50 minutes after take-off, the aircraft lost contact with air traffic control, but no distress call was ever made.
On board were 12 crew members and 227 passengers from 14 different countries. They included 153 Chinese and 38 Malaysians.
It was soon revealed that two of the passengers, Pouria Nour Mohammad Mahread and Delavar Syed Mohammad Reza, were travelling on fake passports – although neither had any links to terrorist groups.
The last communication was with an Indian Ocean satellite, which showed the aircraft continued to fly for seven hours after the radar signal had been lost.
It is also known that one of the plane's communication systems – ACARS – had been switched off a few minutes before someone in the cockpit signed off "goodnight Malaysian three seven zero".
Where is being searched?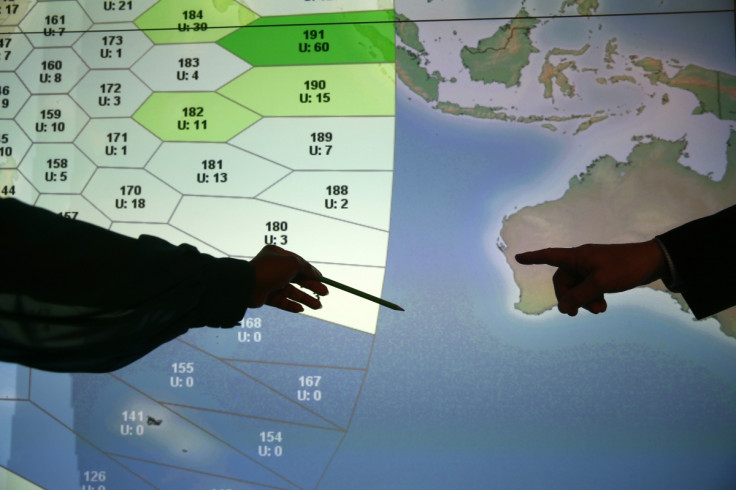 Australian authorities have taken responsibility for the search of MH370 and have been canvassing a 60,000sq/km (23,000sq/m) area in the southern Indian Ocean.
Underwater drones were being used to scan the area for any sign of the plane, with the focus placed on an area close to the 7<sup>th arc – which reaches from latitude 20 degrees south to 39 degrees south. Experts believe the plane reached the arc after running out of fuel. They think the plane then crashed into the ocean.
After little success in this area, officials have said they have new data to suggest the plane took a different path. Investigators analysing data from attempted satellite calls made by ground staff suggest the plane "might have turned south a little earlier than we had previously expected", Australia's deputy prime minister Warren Truss said.
Overall, the search area will remain the same, but experts are now looking to decide whether it should be extended further south. Dutch contractor Fugro Survey Pty Ltd will begin towing underwater vehicles with sonar equipment, echo sounders and video equipment to look for the plane at the end of September.
When will the search be called off?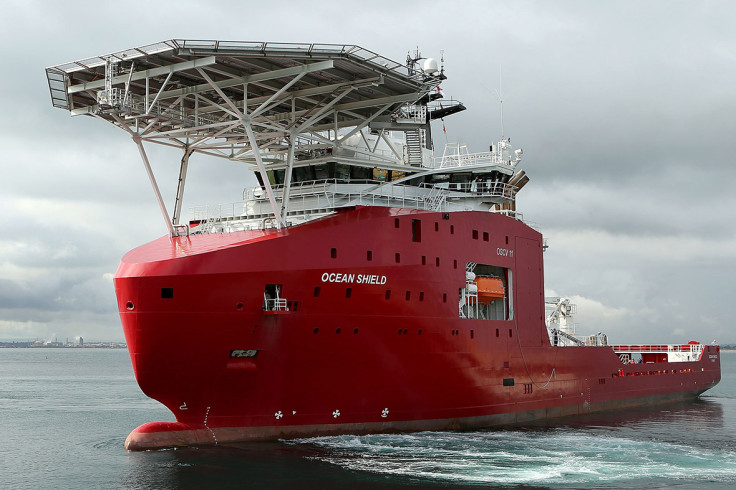 The aerial search for MH370 was called off at the end of April, six weeks after the plane went missing. However, the underwater search is ongoing and authorities have vowed to continue for as long as possible.
In May, Angus Houston, a retired air chief marshal involved in leading the search, said he expected it to take up to a year to find the plane. Speaking to the BBC, he said: "The search will take probably in the order of eight months, maybe eight to 12 months if we have bad weather or other issues.
"But we're totally committed to find MH370 and I'm confident that with an effective search we will eventually find the aircraft."
However, Daniel O'Malley, spokesman for the Australian Transport Safety Bureau, recently said the wait could be much longer. He told the Sydney Morning Herald: "We need to remember, though, that it took two years to find Air France flight AF447, whose last position was known with much more precision. We're dealing with a much more challenging set of circumstances."
Steve Duffield, managing director of Fugro, which has been given a year to find the aircraft, added: "What's interesting about this is the size, the depth and the location that is just a long, long way away from anywhere. The safety bureau has designated the search area and if it is within our search area we will find it. The law of averages says we could find it as easily on day one as on day 365."
Continued misery for relatives
With so little real information about the disappearance, the agony of not knowing what happened to their loved ones remains for the relatives of those on board MH370.
To mark the six months missing, Reuters photographer Kim Kyung-Hoon visited families who still cling to the memories of those lost.
One woman said she cannot stop thinking that the last conversation she had with her husband, who was on board, was an argument. Since then she has left his tea cup on a desk, an emblem now covered in dust.
To see the full gallery click here.