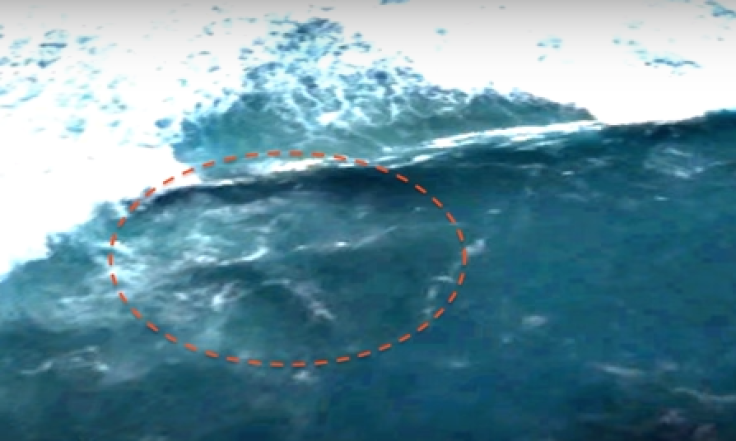 A UFO-hunter claims to have found the remains of the missing Malaysia plane MH370 off the coast of South Africa. Scott C Waring, editor of UFO Sightings Daily, spotted a plane-shaped object near the Cape of Good Hope and he believes it could be a Boeing 777-200 – the type of plane that disappeared from airspace en route from Kuala Lumpur to Beijing two years ago with 239 people on board.
He wrote on his website : "I was looking around the Cape of Good Hope for an old UFO sighting I found there years ago, and was hoping to make an update when I came across a shadow in the water. The shadow resembles an airliner."
The image Waring found was taken by Google Earth in 2015, and he believes the plane could have drifted to South Africa from its last-known point over the South China Sea thanks to currents moving it over the past two years.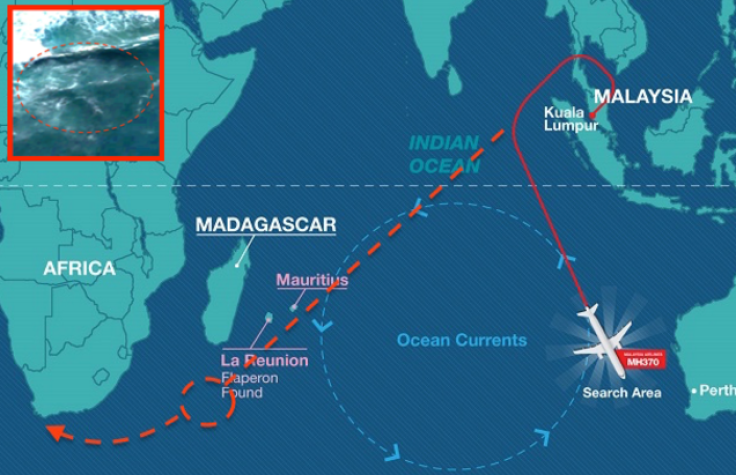 "The Google Earth photo is dated 7/26/2015, and it crashed on 3/8/2014," he added. "It's had 16 months of moving about. The Cape of Good Hope is going to have powerful currents moving around it, with deep crevices, and since the photo on Google is eight months old, it could have moved 30-60km away if its semi-floating only 4-9 feet under the water."
The disappearance of MH370 has sparked a number of different theories as to what happened, with what may be a piece of the plane washing up on a beach near the south-east African coast just days ago.
The debris has been sent to Australia for testing, with help from Malaysian authorities and representatives of manufacturer Boeing.
Waring added: "I know there is less than a 1% chance that this is MH370, but it is better than we had five minutes ago, right?
"I feel awful for those families who lost friends and family on this plane and I hope this might help get them closure."