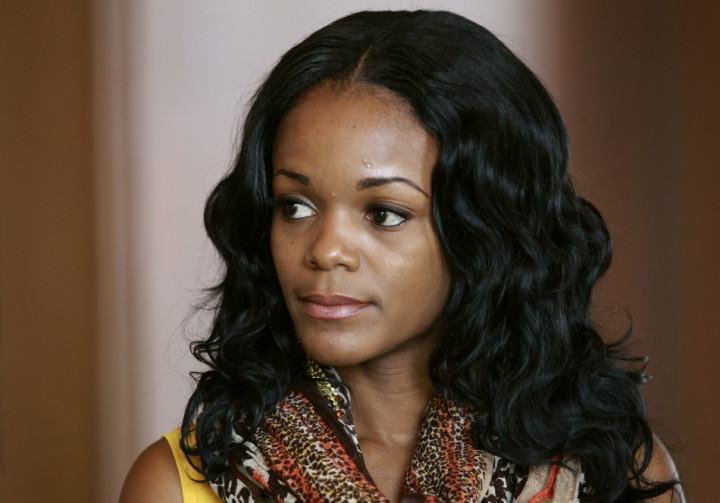 The girlfriend of Rudy Eugene, the Miami man killed by police after eating homeless man's Ronald Poppo's face, has spoken out for the first time explaining he was a religious man who did not drink or take hard drugs.
Yovonka Bryant, who had been dating Eugene before the horrific attack on 26 May, told a news conference she felt safe with the 31-year-old who regularly studied the Koran and Bible.
During the news conference, arranged by celebrity layer Gloria Allred, Bryant, 27, also said she believed Eugene was given a drug without his knowledge which caused him to attack Poppo, 65, in the way he did as: "Rudy never drank alcohol or used drugs around me. I only saw him smoke a marijuana cigarette once."
"I felt safe with Rudy. We spoke about marriage and I thought that he would be a good father to my children," said Bryant, a mother of three.
"Rudy and I never discussed cannibalism or voodoo. I believe that he would never knowingly and intentionally have inflicted the harm that he did and that most likely there is a drug that he was given without his knowledge."
Police are still investigating the incident in which Eugene was found naked and chewing off almost 80 percent of Poppo's face by the MacArthur Causeway in Miami before being shot and killed by police.
There has been speculation that Eugene had taken synthetic drug called 'bath salts' prior to the attack, which has mind-altering effects similar to LSD and causes the user's internal organs to feel like they are burning up.
A police report said it could take up to two months for the toxicology report on Eugene's body to be ready to confirm if he had taken any synthetic drugs. A preliminary autopsy report revealed he had recently used marijuana.
Court records show Eugene had several arrests on marijuana-related charges.
Poppo remains in a critical condition in hospital.
Allred explained at the conference Bryant contacted her because: "This is a high-profile case and she wanted to truth to come out about Rudy Eugene."
"Jokes are being made about this issue on late-night television, but cannibalism is a serious issue and is very dangerous to the health and well-being of both the cannibal and the victim," she added.
"It is very important that the social taboo and stigma that have long been attached to this subject continues and that society condemns cannibalism, rather that trivializing it or glamorizing it."