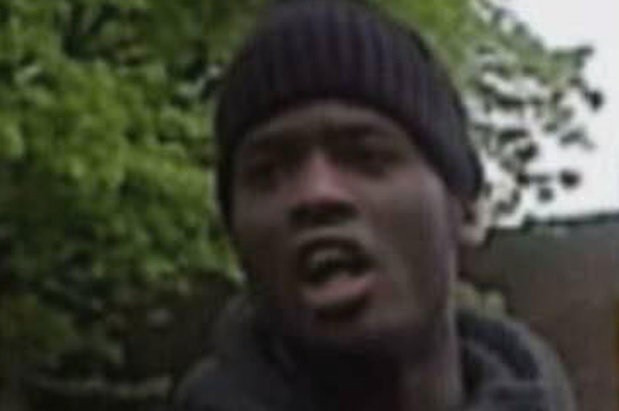 Woolwich murder suspect Michael Adebolajo had his teeth knocked out after being pushed against a window by prison officers, his brother Jeremiah has claimed.
Five staff at Belmarsh Prison have been suspended and a police investigation has begun into the incident.
But the Prison Officers' Association said its members had done nothing wrong, and had used approved restraint procedures. Adebolajo is accused of killing Fusilier Lee Rigby in May.
Jeremiah said: "I wonder why it took five prison officers to restrain one man and how in the course of that restraint his teeth were able to be knocked out if they were following procedures.
"The suggestion is that procedures means that prisoners' teeth are going to be knocked out."
Jeremiah has also spoken to his lawyer, the governor of Belmarsh Prison and the suspect's sister, who received a call from Michael Adebolajo minutes after it happened.
According to Jeremiah, his brother said five officers were always present to deal with him, and he is never in contact with any other prisoner.
"They decided to twist his arm back... the arm that had been shot... He manoeuvred out of that so they smashed his head against a window," said Jeremiah.
The chairman of the Prison Officers' Association Peter McParlin said: "The reports that were initially put out to the press were saying that the prisoner had been attacked.
"Prison staff do not attack prisoners. We feel that the Ministry of Justice missed an opportunity to correct false reporting of events at Belmarsh."
The POA says CCTV images would show clearly what had happened. McParlin had previously said: "We are absolutely confident, having spoken to our members, that they will have been found to have done absolutely nothing wrong at all.
"The fact that that prisoner has a certain amount of notoriety makes no difference to them, because they're professionals, and they deal with every prisoner in the same way, using control and restraint, which are officially accepted methods to be used within prison, when dealing with prisoners on occasion that need to be restrained."
According to Ministry of Justice guidelines, control and restraint techniques can only be used as a "last resort after all other means of de-escalating (e.g. persuasion or negotiation) have failed.
"Staff must continue to attempt to de-escalate the situation throughout the incident with the aim of releasing holds and locks," the guidelines state. "The application of C&R holds may cause pain to a prisoner and if the prisoner is compliant, the holds must be relaxed."
A police spokesman said: "We can confirm that an allegation of assault was passed to the Metropolitan Police Service on 17 July by Belmarsh Prison. An investigation has been started."
A prison service spokesman said five members of staff had been suspended "while the police investigation is ongoing".
Michael Adebolajo was not given immediate medical treatment for the injury to his mouth following the incident, which Jeremiah said he found "strange".