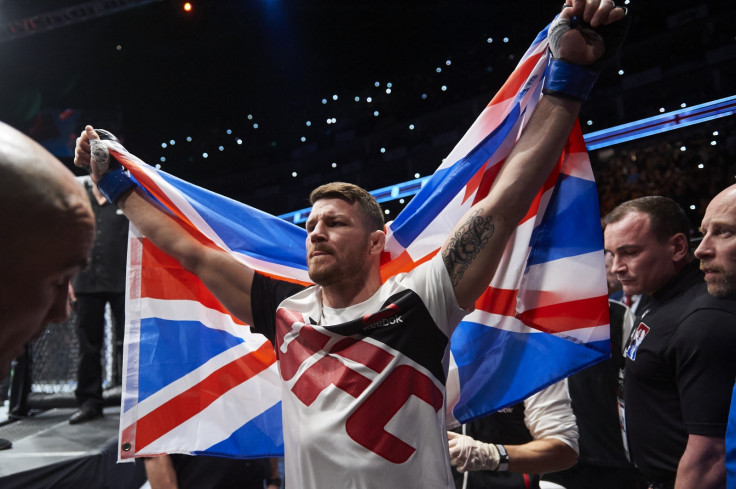 British MMA (mixed martial arts) veteran Michael Bisping, aka The Count, has confirmed he will mount the first defence of his middleweight belt in a rematch with Dan Henderson on home soil at UFC 204 in October. Bisping, who originally hails from Lancashire, returns to the Octagon for the first time since shocking the fight world earlier this summer by defying his status as a replacement for the injured Chris Weidman to knock out champion Luke Rockhold and triumph in the very first title shot of his 10-year stint with UFC 204.
"I'm announcing it," Bisping said on Sirius XM Radio yesterday (4 August). "Dan Henderson vs. Michael Bisping for the 185-pound middleweight title, October 8 from Manchester, live on pay-per-view. Do not miss it."
Bisping and 45-year-old Henderson have met once before, with the American former Olympic wrestler emerging victorious from a title eliminator seven years ago at UFC 100. Success over his rival coach on season nine of the Ultimate Fighter, an MMA reality television series, was secured via a truly brutal knockout that combined a vicious overhand right with a highly controversial diving forearm that was administered with his opponent already laid out on the canvas.
"I plan on putting a beating on Henderson that people won't forget in a long, long time," Bisping added. "Dan Henderson knocked me out at UFC 100. I owe that guy big-time. The guy just knocked out Hector Lombard, who hasn't been knocked out ever, so he's still very, very dangerous. But make no mistake - I'm going to smash him to bits and the guy will never think about walking into an Octagon again."
The fight has not yet been officially confirmed by the UFC, although president Dana White claimed it would take place last month after Henderson was overlooked as a potential late challenger for Daniel Cormier's light heavyweight title defence at UFC 200. He eventually beat Anderson Silva by unanimous decision after arch-rival Jon Jones was removed from the card in the aftermath of a failed drugs test.