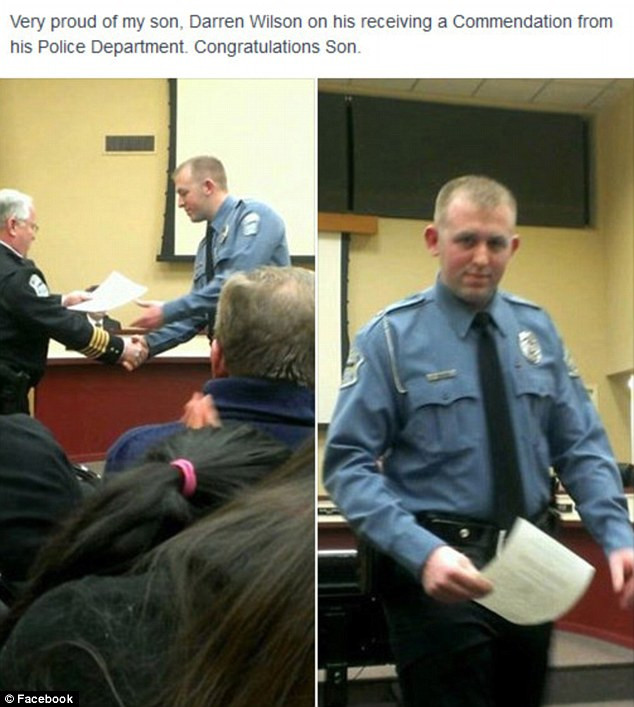 The police officer who shot dead unarmed black teenager Michael Brown, sparking weeks of riots and protests in Ferguson, Missouri, claims that he was attacked by the teenager and feared for his life.
Officer Darren Wilson claims that Brown, 18, pushed him into his vehicle, and tried to grab his weapon, reports the New York Times, citing government officials briefed on the federal civil rights investigation into the matter.
The gun went off twice as the two men grappled in the vehicle, FBI forensics show. The first bullet hit Brown in the arm, the second bullet missed.
Officer Wilson, 28, told investigators that Brown punched and scratched him during the struggle, leaving swelling on his face and cuts on his neck.
Brown's blood was found in the SUV, and on Officer Wilson's clothing and gun.
Officer Wilson has not explained why he shot Brown six times outside the vehicle, and his account is contradicted by some eyewitnesses.
He delivered an account of the incident in a four-hour testimony before a St Louis grand jury last month. Officials said that there was insufficient evidence to bring civil rights violation charges against Officer Wilson.
Some eyewitnesses claim that Brown appeared to be surrendering when he was shot by Officer Wilson, others claim that he appeared to be moving towards him.
Brown was with his friend Dorian Johnson, when Officer Wilson stopped them and ordered them to the pavement.
Johnson claims that Officer Wilson was the aggressor, and grabbed Brown by the neck then threatened him with his gun, which went off, hitting Brown.
He claims that Brown did not at any point attempt to grab Officer Wilson's gun.
The St Louis County Police Department is conducting its own investigation into the incident.