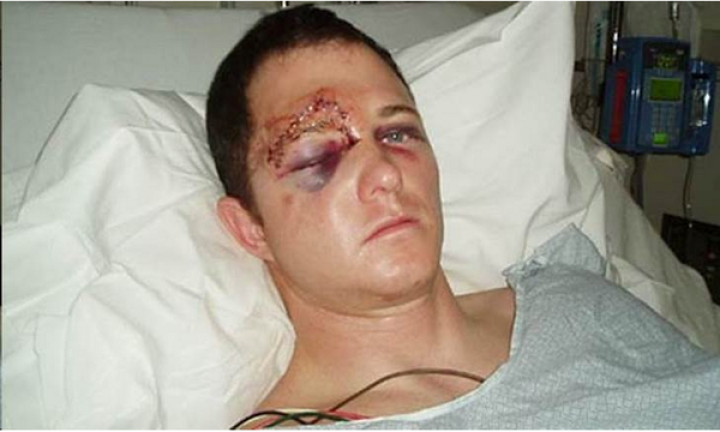 A photo that was posted online and claimed to show the injuries suffered by Darren Wilson, the police officer who sparked riots in the US when he shot and killed Michael Brown, an unarmed black teenager, has been exposed as a fake.
Darren Wilson was named in August as the Ferguson police officer who shot 18 year-old Michael Wilson six times after an incident on the streets of Ferguson, Missouri. The killing sparked days of riots in Ferguson and accusations of racism and excessive force.
The image of a man in a hospital bed with cuts and bruises to his face was posted on Facebook and Twitter, and was shared tens of thousands of times.
But The Huffington Post has revealed the photo is a fake.
The man in the image is motocross rider Jim McNeil, who died in a crash while practicing at the Texas Motor Speedway in 2011. The photo above was taken in 2006 after a motor accident at a friend's house.
The circumstances leading up to Brown's death remain unclear.
Ferguson Police Chief Thomas Jackson has said that Officer Wilson suffered facial injuries, allegedly during in an altercation with Brown moments before the shooting.
Wilson has yet to come forward and speak publicly.