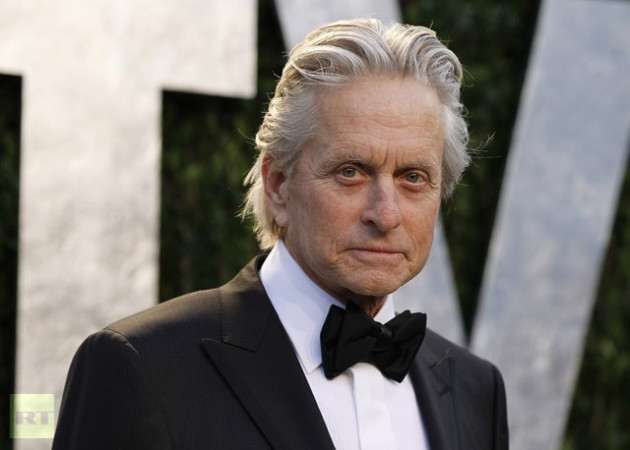 He may have millions in the bank but Michael Douglas has revealed that he saves money by getting all his clothes from movie sets.
The thrifty actor admitted that although he gets teased over his penny-pinching, keeping his wardrobe from movies saves him from going shopping.
"People tease me because my wardrobe is usually my wardrobe from movies. What I do is, when I go in for a costume fitting and I see a couple of things they're not going to use, I say, 'I'll take that', 'I'll take that'," Douglas told The Mirror.
"So I don't go shopping. I've got clothes from all my movies. Catherine [Zeta-Jones] isn't happy about it and tries to get things for me from time to time, but I'm not a person who wants objects."
The Basic Instinct star, 68, also confessed that set wardrobes came in handy as he preferred to spend his money on other things.
He continued: "I guess I love land. Some people would pay a fortune for a painting but I love beautiful environments and views.
"I love to travel, it's my luxury - travelling as first class as I can to interesting, exotic places.
"As for success, if you'd told me when I started this in 1968 that I would still be doing it and doing four pictures a year at retirement age, I wouldn't have believed it. But it's rewarding."
The Academy Award-winning actor recently sported a string of striking outfits which included fur and heavily patterned fabrics for his portrayal of iconic pianist Liberace in HBO biopic Behind The Candelabra, starring alongside Matt Damon.