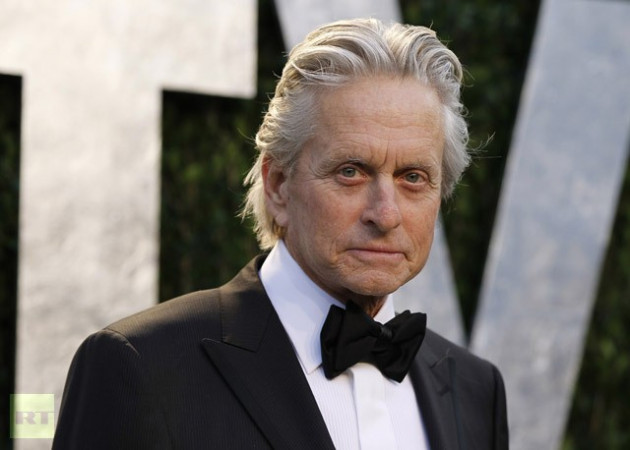 Michael Douglas has revealed that his life-threatening throat cancer was triggered by oral sex.
The 68-year-old Hollywood actor made the candid confession in the Guardian to put to rest widespread reports that he had contracted the disease from excessive smoking and drinking.
He admitted to contracting the HPV (Human Papilloma Virus) STD after performing cunnilingus. He was diagnosed with the stage four cancer in August 2010.
"Without wanting to get too specific, this particular cancer is caused by HPV (human papillomavirus), which actually comes about from cunnilingus," he said.
The Basic Instinct star, who is married to actress Catherine Zeta-Jones, was diagnosed with throat cancer when he was checked by doctors for a tumour the size of a walnut on his tongue.
His health troubles started just a few months after his eldest son Cameron - from his first marriage to Diandra Luker - was jailed for drug possession and dealing.
He underwent intense chemotherapy and lost more than 45lbs while receiving treatment. He has been in remission for two years.
Douglas added: "I did worry if the stress caused by my son's incarceration didn't help trigger it. But yeah, it's a sexually transmitted disease that causes cancer."
In the early 90s Douglas reportedly entered rehab to receive treatment for sex addiction. He denied the claims and insisted that he was treated for alcohol abuse.
Human papillomavirus is an infection that causes genital warts as well as throat cancer. In England, they are the second most common type of sexually transmitted infection after chlamydia.
People who smoke and drink heavily are at a significantly higher risk of developing mouth cancer.