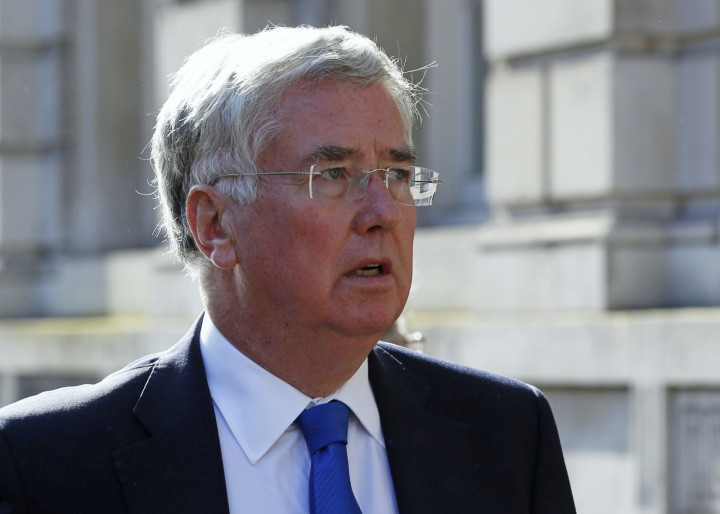 British pilots embedded with US and Canadian forces will continue to take part in air strikes against Islamic State (Isis) targets in Syria, Defence Secretary Michael Fallon told MPs on 20 July.
Speaking in the House of Commons, the minister denied the action disregarded a 2013 parliamentary vote that ruled out military action in the country, arguing that the strikes were not part of a "British military operation".
Fallon had been under pressure to reveal details of UK operations in Syria after a Freedom of Information request revealed last week that British pilots had secretly carried out attacks in the country.
Last year British MPs authorised military action against Isis militants in Iraq but not in Syria.
"We continue to have personnel embedded with American and Canadian forces," Fallon told MPs.
"They are engaged in action that is legal and necessary."
The minister said five British pilots were involved in the air strikes and up to 75 additional military personnel were embedded with allied forces and involved in wider operations in Syria.
British aircraft and drones contributed 30% to the coalition's surveillance efforts on Isis, he added.
'No coherent strategy'
The revelation sparked dissent from senior officials within the Conservative party, with Defence Select Committee chairman Julian Lewis warning there was no "coherent strategy" for combating Isis in Syria.
"It appears from the Secretary of State's statement today that he still thinks it is possible to bring down Daesh (Isis) without promoting the [Bashar al] Assad regime, or to bring down the Assad regime without promoting Daesh," he said.
"The reality is that he has got to face up to one or the other, and until we know which he regards as the lesser of two evils, it is not true to say that we have a coherent strategy for Syria."
But Fallon argued Isis could only be defeated by striking its militant strongholds in both Iraq and Syria, and denied accusations parliament had been kept in the dark about the operations, saying it was "standard practice" not to publicise the embedding of British personnel with other countries' forces.
"Its command and control centre is in northern Syria, and it is from there that its weapons and fighters flow into Iraq," he said.
"It is from there that its global influence spreads and the direct threat to the United Kingdom comes."