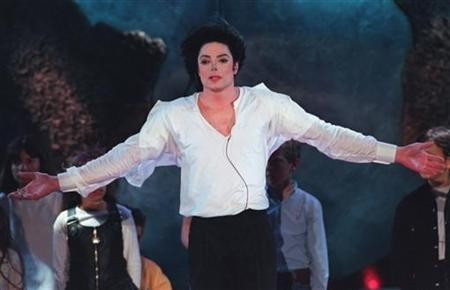 Describing Michael Jackson as "rambling ... weak and fatigued," Kenny Ortega, choreographer and co-director of Jackson's planned "This is it" comeback tour -- said his friend was very excited about the show at London's O2 arena, reports The Sun.
Testifying at the Los Angeles trial of Dr. Conrad Murray -- Jackson's personal phyiscian, who is charged with involuntary manslaughter -- Ortega also said his "friend wasn't well, with something going on deeply troubling me. He was chilled and appeared lost and a little incoherent."
Ortega also said Murray aproached him during a meeting at Jackson's home, on June 20, 2009, to demand that he not change Jackson's rehearsal schedule nor concern himself with his medical condition.
"He (Murray) said I should stick to directing. I was shocked. Michael didn't appear physically or emotionally stable," Ortega said.
Jackson began rehearsals on June 23 but started to miss them before Ortega heard of his death on June 25.
Earlier, Murray's lawyers accused Jackson of being under the influence of alcohol and delaying the start of the news conference announcing the "This Is It" tour in London by 90 minutes.