Spotlight star Michael Keaton has been cast in the long-gestating movie adaptation of American Assassin, based on Vince Flynn's bestselling novel series.
According to Deadline, despite being the first actor to come aboard the project, Keaton won't be starring as the lead Mitch Rapp, an operative who carries out covert counter-terrorist tasks on behalf of the CIA in the book series. Instead, he will play Stan Hurley, a Cold War veteran who teaches the young assassin the ultimate tricks of the trade.
Homeland's Michael Cuesta is set to direct, working from a script from Wall Street: Money Never Sleeps writer Stephen Schiff. Both Lorenzo di Bonaventura (Transformers) and Revenge actor Nick Wechsler are producing. Production is scheduled to begin this summer.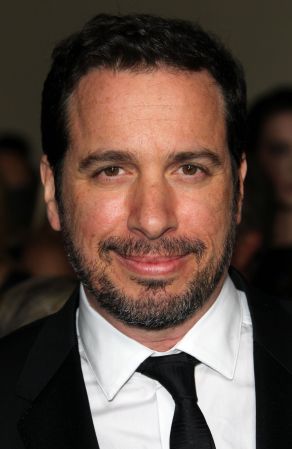 The series will begin with Rapp as a black ops recruit who has been devastated by the loss of his fiancée after a terrorist attack. The CIA deputy director assigns the shadowy Hurley to train a grief-stricken but highly-motivated Rapp how to thwart terrorist operations and hunt the criminals. As Rapp's training progresses, the pair are dispatched on a joint mission with a lethal Turkish agent to stop a mysterious operative from starting World War III in the Middle East.
Rapp appears in 14 bestselling novels written by Flynn, who died in 2013. This has long been thought of as potentially creative ground for an ongoing action franchise, but it has taken forever to gain momentum. Now it looks like it might finally be taking some shape.
Meanwhile, Keaton can be currently be seen in cinemas in drama Spotlight, which scooped up the prestigious title of 2015's best picture at the Oscars in February. The film tells the real-life story of a group of journalists and their Pulitzer Prize-winning investigation for The Boston Globe in 2002, that uncovered the truth about a number of child sex abuse cases that went on within the Catholic Church. Also, he has just finished production on John Lee Hancock's biographical drama The Founder, which details the life of McDonald's creator Ray Kroc.
For more entertainment news follow A-List on Twitter @Alistinsider