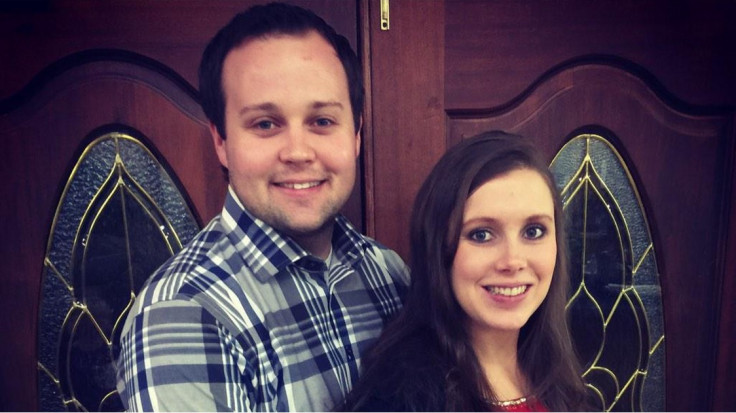 Michelle Duggar apparently took a dig at her daughter-in-law Anna in one of her recent blog posts, where she gave bedroom advice to wives. Josh Duggar's wife, however, does not appear to be too happy with her mother-in-law's advice which suggests wives should happily give in to the husband's demands for sex even when they themselves are exhausted or even heavily pregnant. Anna feels Duggar's advice was specifically aimed at her after her husband's cheating scandal was exposed.
"At first Anna blamed herself for Josh's wandering eye, but now that's she been away from him and has been getting support from her own family, she's starting to realize that she is not to blame," a source told Hollywood Life.
The entertainment website reports that the former reality star is furious because she was always available to meet her husband's need. "In fact, she's gone from feeling sad to angry. And adding fuel to the flame, is Michelle's recent sex advice. Anna thinks her words are a direct aim at her and they are passive aggressive and hurtful," the same source added.
Mother-of-four Anna, initially chose to stay with her in-laws but later moved in with her parents and she is reportedly getting the full mental and emotional support she needs from her family. After the shocking revelations regarding Josh's sex addiction and his relationship with a porn star, Anna's brother Daniel Keller, severely criticised the Duggar family for pretending to stay normal and said, "I won't stop trying to get that pig out of our family".
"You have to confess and forsake your sin to have mercy. Not sin confess and repeat," Keller wrote in response to a quote posted by Jessa Seewald.
The former 19 Kids And Counting star is reportedly feeling that her in-laws are living in a state of denial about their son's porn addiction and in doing that are trying to shift the blame on her.
"She feels like Josh's parents are in so much denial about their son that they would rather blame Anna for their failed relationship than take responsibility for not getting Josh the proper help and treatment that he needed when they found out he was molesting his sisters. And Anna doesn't buy into that pleasing mentality any more because she was always there for Josh even when she was exhausted and that didn't stop him from betraying her and the family," the source told Hollywood Life.
Michelle had earlier advised young wives to fulfil the husband's sexual needs with a happy face, even when they were tired, not in the mood or heavily pregnant. A previous report claimed that Josh is showing no remorse after his infidelity was exposed by the Ashley Madison scandal.